09 May

5 Benefits of Somfy Motorized Curtains

1.Sleek Design
Somfy motorized drapery tracks are a perfect space saver. They are designed to be sleek and discrete, eliminating the need for traditional drapery rods and bulky hardware.
With the ability to be installed within pockets or mounted to the ceiling, Somfy motorized drapery tracks are virtually invisible and will not interfere with interior décor.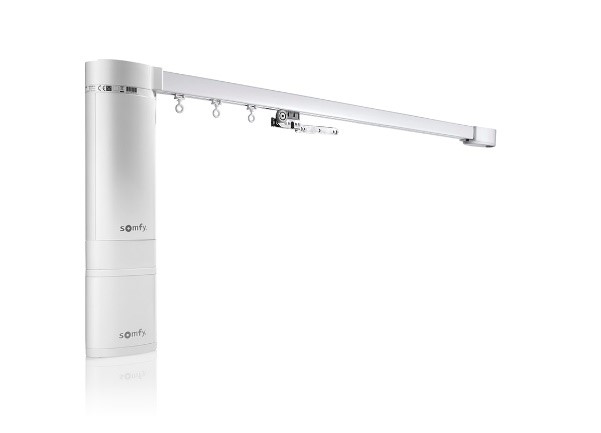 2.Convenience/ Ease of Operation
Imagine adjusting the lighting, glare and privacy in your home without having to move. This is possible with motorized curtains.
Somfy drapery tracks can be operated via handheld remote, wall switch, smartphone, tablet, and voice command. This system gives you the ability to program and schedule your curtains remotely or in close proximity from the comfort of your couch, bed, desk or anywhere else.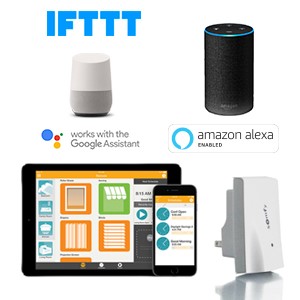 3.Accessibility / Ease of Operation
Motorized curtains and drapery offer better accessibility. You no longer have to worry about adjusting the curtains on your hard to reach windows, or exert yourself by pulling and tugging on heavy curtains installed on expansive or double height windows.
Another amazing thing about Somfy's motorization is if, for any reason, you are unable to find your control device (remote, smart device, etc) Somfy Glydea tracks offer manual override. A simple tug on your fabric triggers the track to open or close your curtains.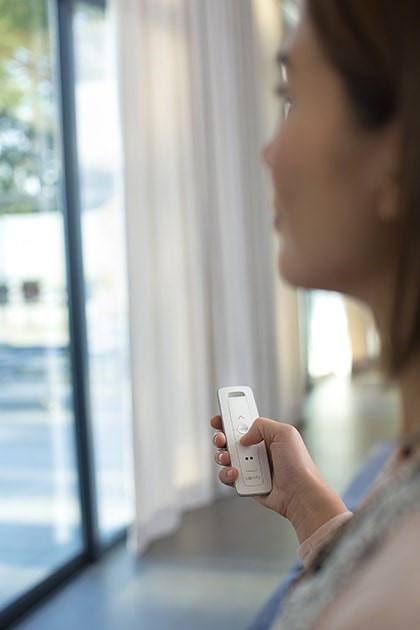 4.Easy Maintenance
Since motorized operation removes the need to be "hands-on" with your drapery and curtains, wear and tear on fabrics and hardware is greatly minimized allowing your fabrics will retain their crisp, clean, and elegant appeal much longer than the manually operated alternative.
5.Energy Efficiency
Curtains, on their own, offer energy efficiency by limiting solar heat gain resulting in consistent and comfortable interior temperature, which in turn, lowers energy consumption.
With Somfy's rechargeable battery-operated motors, you can control your curtains for up to 9 months on a single charge!
To enhance your energy savings, you can program your curtains to open and close during peak times of the day, or add optional sensors which allows them to adjust on their own.
Contact Shades By Design today to learn more about the benefits of motorized curtains and to schedule your FREE consultation. (305)859-1055 or [email protected]