29 Aug

Achieve A Modern and Minimalist Look with These Window Treatments

If you are considering simplifying things in your space by creating a more modern and minimalist décor, you'll be happy to know that you don't have to make drastic changes (or purchases). Here are 3 simple window treatment ideas that will help create the minimalist and modern décor in your home or commercial space.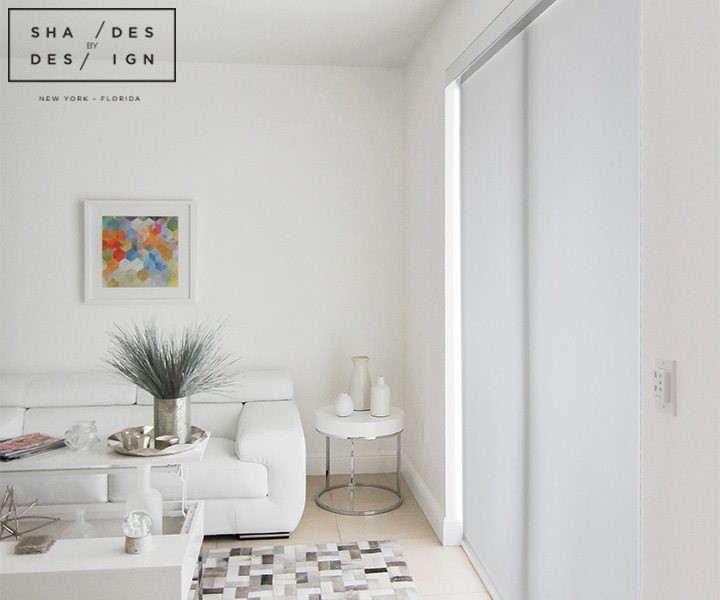 1. Recessed Fixtures
One easy way to update the look of your space, is to minimize the appearance of clutter, while still maintaining practical features.
Interior mounted window coverings, such as shades and blinds, can be partially recessed by being installed neatly inside the existing window frame which a simple fascia to encase the rollers, or completely recessed when installed within a ceiling pocket. All of which eliminates the need for cornices and valences that can take up extra space.
2. Recessed and Ceiling Mounted Drapery
Installing curtains or drapery within a dedicated recess or mounted on the ceiling creates a sleek finish for any space.
Concealed hardware helps maximize views, keeps the main focus on the drapery and existing décor, and takes up less interior space which is perfect when trying a achieve a more modern and minimalist décor.
3. Cordless Blinds and Shades
With minimalism, less is more. Forget about the cords, wands and chains that clutter your window frame. Cordless window treatments, such as cordless blinds and shades, eliminate those unsightly extras, and provides a clean and simple look
4. Motorized Window Treatments
With motorized window treatments you get the best of both worlds: Form and Function.
The sleek and simple design of modern motorized window treatments help achieve the minimalist aesthetic and easier to operate, especially for those accessibility challenges.
Best of all, the minimalist window treatments mentioned ab can be motorized and operated via handheld remote, wall switch, smart device, and voice command!
Want to learn more about which window treatment solution is best for your commercial or residential space? Contact Shades By Design today for your FREE consultation. (305) 859-1055 or [email protected]