18 Apr

Benefits of Outdoor Shading Solutions

It's almost that time of year again, where barbecues are plenty and we tend to spend more time enjoying moments outside. We're talking about summer!

This summer, extend your interior comfort to the outdoors with exterior shading solutions. No only do they add appeal to your outdoor space, they also carry many benefits for residential and commercial spaces.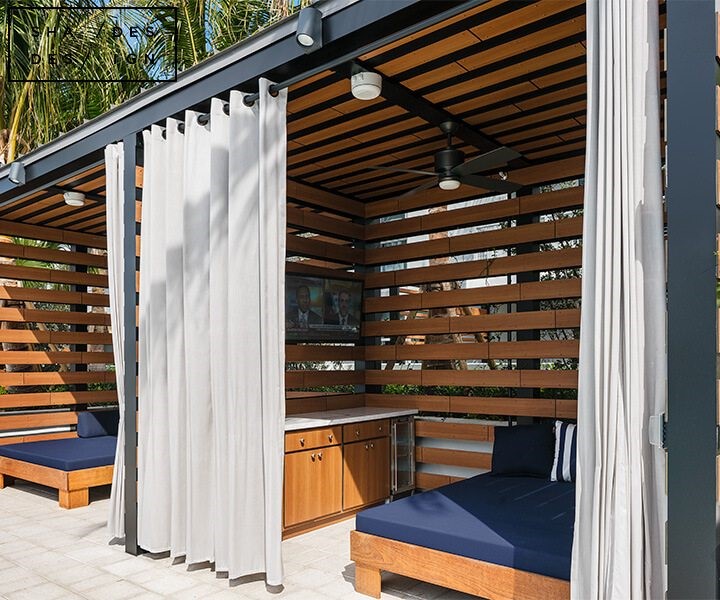 1. Outdoor Curtains
Outdoor curtains are great for adding privacy and dimension to your porch, patio, gazebo, or other free-standing structures. Outdoor curtains are also a cost-effective and less permanent alternative to adding a shaded and enclosed area in your back yard as opposed to building sun rooms.
Benefits of outdoor curtains include:
Enhanced privacy
UV protection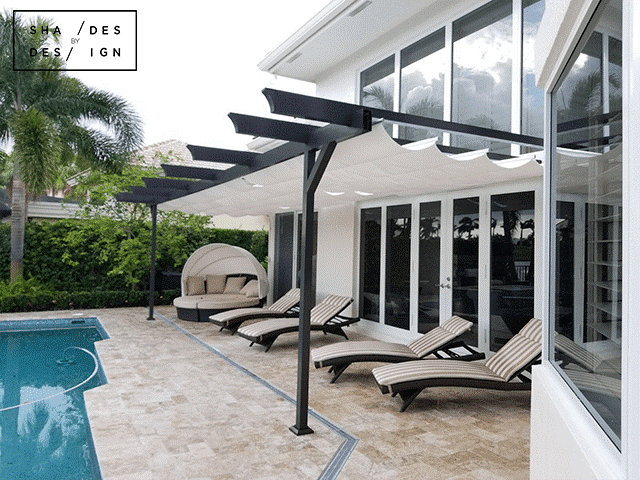 2.Canopies
Outdoor canopies are a great customizable option for your exterior, whether you want to shade your back yard, or create a nice cool and chill outdoor space for your customers in your commercial space.
The right canopies offer benefits such as
optimal shade
beauty
performance
heat absorption
sun bleach, mold and fire resistance.
Learn more about our canopies here.
View our most recent canopy project here.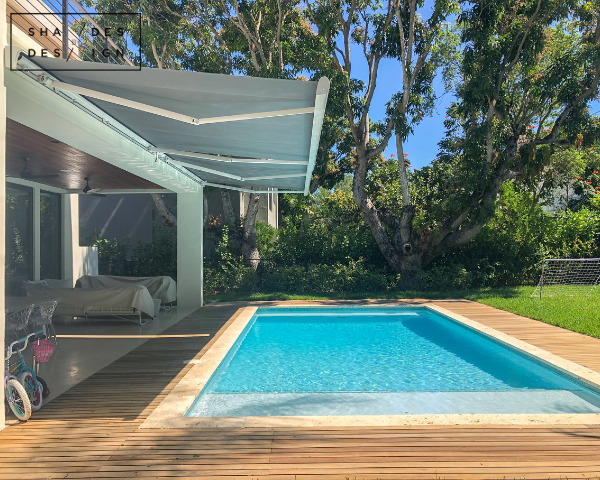 3. Retractable Awnings
Retractable awnings are a great solution for virtually any patio, deck or terrace.
With a retractable awning you can enjoy the outdoors in rain or shine as they are designed to protect you from harsh heat and UV rays during sunny days, and keeps you dry during rainy times.
When motorized and paired with wind and sun sensors, awnings offer even more benefits and convenience as they can be programmed to retract on their own when the winds are rough, and open to shade your home when the sun is out.
Retractable awnings are beneficial to both residential and commercial spaces.
Learn more about retractable awnings here.
View our most recent retractable awning project here.
4. Exterior Screen Shades
Not only are exterior screen shades a great addition to your outdoor structures, they can be used on your windows and doors as well giving you the ability to comfortably enjoy your indoor and outdoor living spaces.
Using them on the outside of your windows allows you the same benefits of interior screens such as privacy, lighting control, and energy efficiency, while also saving your interior space.
When installed to enclose your outdoor spaces, exterior screen shade benefits include:
Increased Privacy without blocking views
Heat absorption for a cooler outdoor space
UV protection
Bug Protection
Learn more about exterior screen shades here.
View our most recent exterior screen shade project here.

Let's help you create an outdoor oasis you can't get enough of with our high-end exterior shading solutions. Contact us today for your FREE consultation. (305) 859-1055 or [email protected]