22 Nov

Energy Saving Tips for the Holidays (South Florida Edition)

The holidays are among us and this is the best time for bringing family and friends together under one roof. With the extra cooking and hosting multiple guests, however, your energy bills are bound to increase- Especially in South Florida.

Here are few tips on preventing a larger utility bill during the holidays.
Use the Oven During Cooler Parts of the Day
If you are hosting a dinner party in the evening, and plan to use the oven, aim to cook in the early morning when the overall temperatures (indoor and outdoor) are lower. (You can also opt for baking the night before when it's cool.)
This will prevent your AC from having to work harder than it needs to, to cool down the home.
Leave Windows Open while cooking
During this time of year, the weather is usually cooler and creates a nice breeze.
Try shutting off the AC and opening your windows while cooking. This way the warm air from the stove/oven can be cooled down naturally.
Once you are done cooking and the home has been cooled down to comfortable temperature, close the windows and lower your thermostat back to your desired setting.
Close Your Window Treatments During the Evening
Once your guests have arrived, it's understandable that the extra body temperature in the home will cause your place to warm up faster. Closing your window treatments will prevent energy loss while your air conditioner is cycling.
If you want to allow some natural light into the home while still keeping a comfortable inside temperature, we recommend Motorized Hunter Douglas Luminette, Pirouette  or Silhouette shades.
These window treatments feature soft adjustable vanes attached to sheer fabrics. With these vanes, you able to adjust the privacy and lighting, while the sheer fabric stops your cool indoor air from getting out.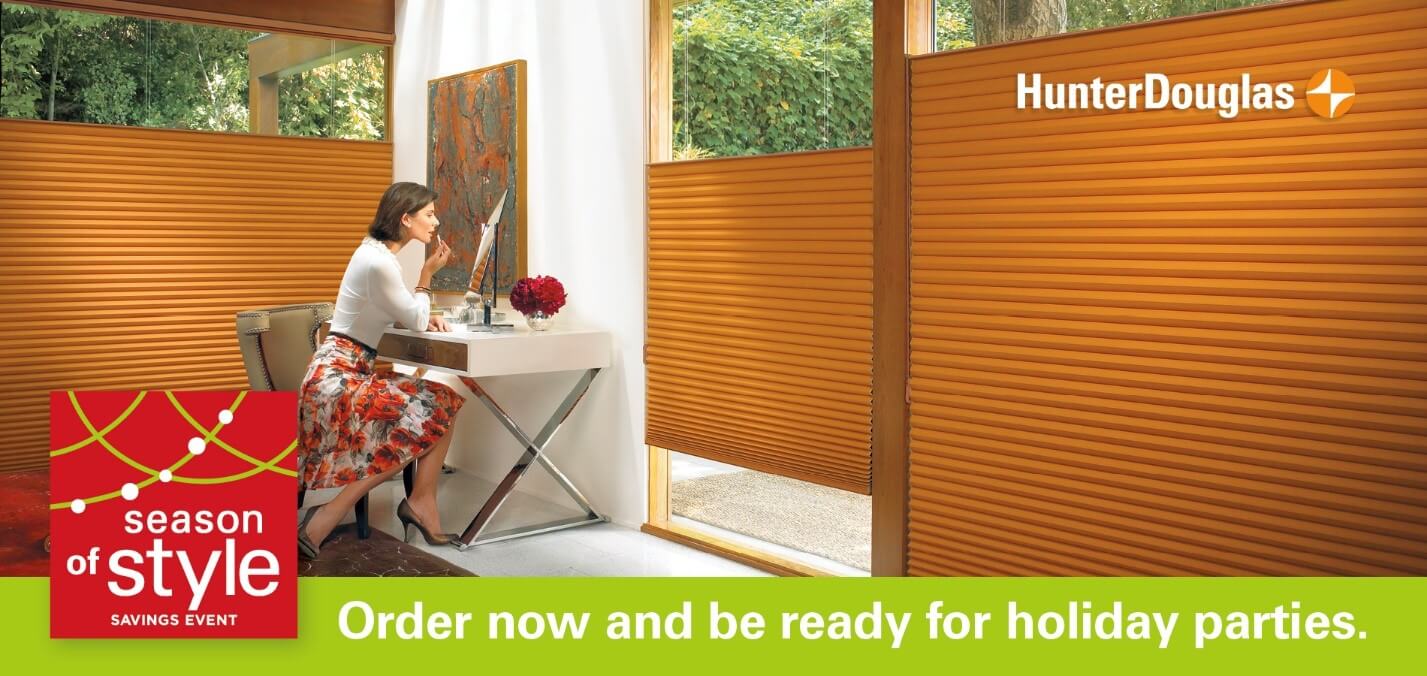 Don't have these window treatments? You're in Luck! You can receive a $100 rebate on these and other select Hunter Douglas Purchases now through December 11th.
It's like having a Black Friday Sale that lasts through December! 
To learn more about our current promotions or to schedule your FREE on-site consultation, contact us or stop by one our show rooms near you!
Happy Holidays!