01 Aug

How to Properly Clean your Custom Shades

Window treatments can make or break any room. They are an amazing focal point, can enhance your décor, can help set the tone and atmosphere for your home, office, or other commercial space, and more; so it is important to take the necessary steps to help them maintain their appearance.

Custom shades such as roller shades, cellular shades, roman shades, and woven shades are great for adding privacy, filtering light, and even cooling a space, but they are also great at collecting dust, dander, and allergens. Below are a few methods for cleaning your custom window treatments.

Most of these require just a duster, vacuum, lukewarm water, and soft cloths for simple yet effective cleaning.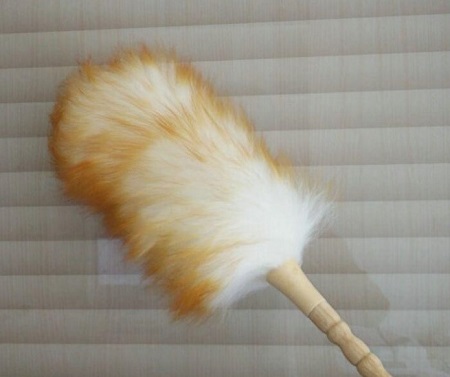 Cellular/ Honeycomb Shades
Cellular shades, also commonly referred to as honeycomb or pleated shades are one of the most energy efficient window treatments. Their built-in pockets (that resemble the structure of a honeycomb) help trap in air while preventing interior air from escaping and exterior air from entering in.
Tools needed: Vacuum or duster, water, sponge.
Instructions (how to clean your cellular shades):
Make sure your shades are drawn down.
If using a vacuum cleaner, use the dusting took or brush attachment.
On low suction, gently go over your entire shade to help collect dust.
You can use your vacuum again to gently blow air through the "combs" to clear out any dust that may have settled within.
If you have any stains or makes, you can dampen a sponge with lukewarm water, and blot or dab your stain out. Note: It is important not to rub the fabric.
Roman Shades
Roman shades can be described as a combination of an elegant drapery mixed with a modern shade. Roman shades are an elegant and unique style of window treatment made of one long, continuous piece of fabric. Horizontal folds along the length of the shade allow them to be raised and lowered.
Tools needed: Vacuum, water, mild dish detergent, sponge.
Instructions (how to clean your roman shades):
Lower shades.
From the very top, start to gently vacuum in a downward motion.
If needed, spot clean with mild detergent and sponge or wash cloth. Note: It is important not to saturate the shade.
Go over the spot again with plain lukewarm water.
Let dry before raising shades.
Solar Shades
Solar shades are a great way to add a protective barrier against harmful UV rays, lower solar gain, minimize glare, and an add daytime privacy.
Tools needed: Soft wet cloth, mild soap, lukewarm water, duster.
Instructions (how to clean your solar shades):
Have shades fully drawn.
Wet washcloth with soapy water
Gently scrub shades. Note: Make sure to scrub in multiple directions to get into the tight weaves.
Lightly dry you shades.
If your shades are not that dirty, you can lightly clean with a feather duster.
Woven/ Wood Shades
Natural woven and wood shades are a great way to add texture and eclectic style to your space. Woven shades are made from materials such as bamboo, wood, or grass materials that need to be handled with care when cleaning.
Tools Needed: Vacuum, brush attachment, damp cloth
Instructions (how to clean your wood shades):
Make sure shades are fully lowered
Support the wood/ woven material from behind to prevent the shape being damaged or materials getting caught in the hose.
Use a vacuum with brush attachment to gently clean the shade
If there are spots that need spot cleaning, use a damp cloth to dab. Note: Make sure the cloth is not drenched. Natural materials can warp when saturated with water.
Have more questions on how to clean your custom shades or other window treatments? Contact Shades By Design to speak with one of our South Florida window treatment experts. (305) 859-1055 or [email protected]