14 Feb

Unique and Alternative Uses for Curtains and Drapery

Curtains and Drapery bring a gentle elegance and luxury to any window and can enhance the interior décor of any residential, commercial and industrial space.
With a large variety of luxurious fabrics, styles, and hardware available, it is easy to custom design the perfect curtain or drapery solution that fits your aesthetic and functional needs. As a matter of fact, drapes are so versatile, you can even use them as more than just window coverings.
Room Divider

With the use of ceiling tracks, curtains can be an effective and simple way to divide a large area into smaller spaces without the need for a solid wall. This great for adding privacy to spaces in a more elegant way.
Using drapery as a room divider is perfect for studio apartments, lofts, commercial spaces, restaurants and more.
Doorway/ Entryway

When it comes to entryways, drapes can be used to improve insulation in your home. Adding drapes with a thermal lining over your door can help prevent cold air from entering your home.
For interior entryways, drapes can be used as a makeshift "door" to add more privacy.
For glass doors, drapery can be used as a solution for adding privacy when needed.
Privacy/ Nooks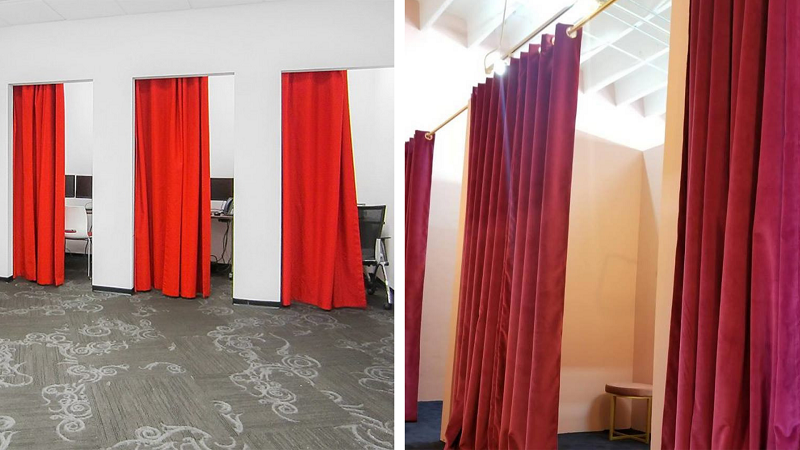 Drapes are great wat to add privacy to "nooks" that double as offices, dressings rooms, and more.
Wall Covering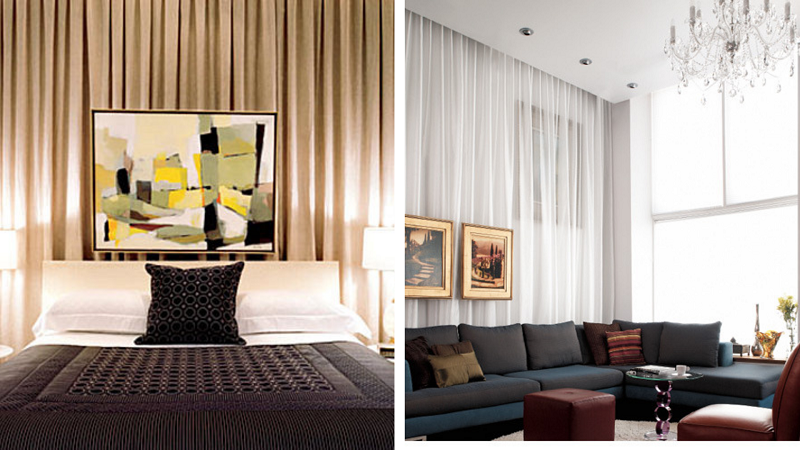 Are your walls looking a little bland? Looking for a simple way to add texture and color? Consider drapery as an alternative to paint and wall paper.
Looking for more unique ways to utilize drape? Let one of our knowledgeable designers help create a solution that fits your needs! Contact us today for your FREE in-home or on-site consultation.