Lutron Motorized Drapery Tracks
Lutron drapery track systems provide quiet and convenient operation of your pinch pleat or ripple fold draperies to control lighting, views, and privacy effortlessly.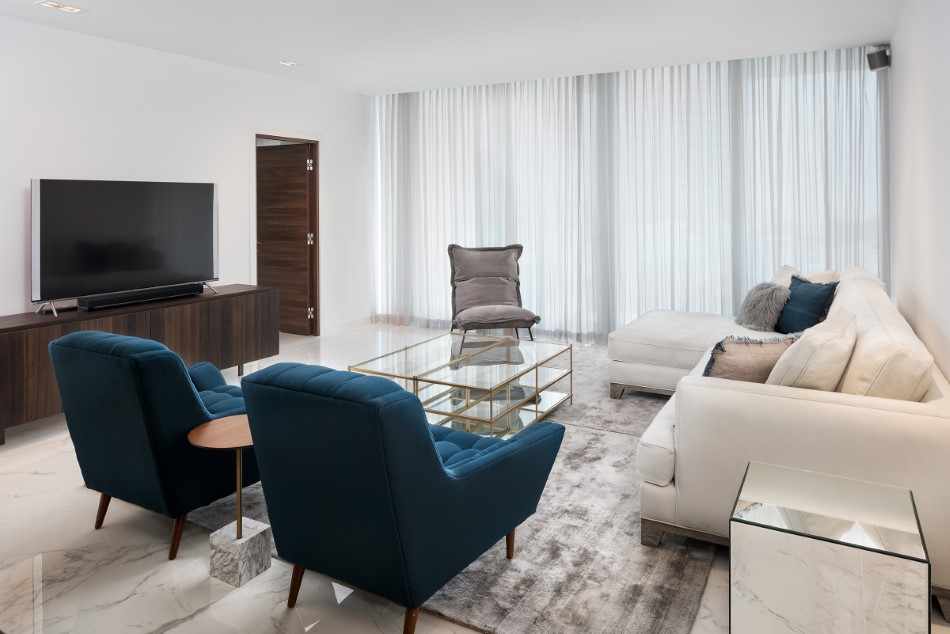 Lutron Drapery Tracks Benefits
As a pioneer in smart home solutions, Lutron has seamlessly integrated technology and design to create a truly transformative experience for your living spaces. Our motorized drapery tracks combine functionality, style, and innovation, offering an elevated way to enhance your home.
More About Lutron Drapery Tracks...
Effortless Elegance:
Lutron Motorized Drapery Tracks epitomize modern luxury. With a simple touch of a button, you can command your drapes to gracefully open or close, allowing natural light to pour in or providing the privacy you desire. The smooth, precise movement of the drapes adds an air of sophistication to your interior design, giving your space an instant facelift.
Uncompromising Convenience:
Say farewell to tugging at drapery cords or struggling with hard-to-reach windows. Our motorized drapery tracks bring convenience to the forefront. Compatible with various control options such as remote controls, smartphones, and home automation systems, you have the power to manage your drapes effortlessly from anywhere in your home.
Tailored to Your Taste:
We understand that every home is unique. That's why Lutron offers a range of drapery styles, fabrics, and colors to suit your individual taste and existing décor. Whether you prefer a classic, formal look or a contemporary, minimalist vibe, our motorized drapery tracks can seamlessly blend into your vision, enhancing the overall aesthetic of your space.
Expert Craftsmanship:
Lutron is renowned for its commitment to quality and precision. Our motorized drapery tracks are no exception. Meticulously engineered and crafted, these tracks guarantee smooth and silent operation, ensuring a serene environment free from distractions.
Seamless Integration:
Worried about disrupting your existing setup? Fret not. Lutron Motorized Drapery Tracks can be seamlessly integrated into your current home automation system, transforming your house into a smart home without complications.
Experience Lutron's Innovation:
Elevate your living spaces, redefine convenience, and infuse your home with an aura of sophistication. Contact us today to explore how Lutron can transform your windows into a canvas of style and functionality. Your home, your elegance, effortlessly enhanced.
Straight Lutron Drapery Tracks are available:
As a single or dual track
As a right draw, left draw, center draw, or tandem draw styles
Curved Tracks are available:
In a standard curved arch
In a custom bend that can be curved at 90 degrees.
All you need to know about Lutron Drapery Tracks: