Pinch Pleat Curtains & Drapes
For those looking for a more formal finish to the space, pinch pleat curtains or drapes are a great choice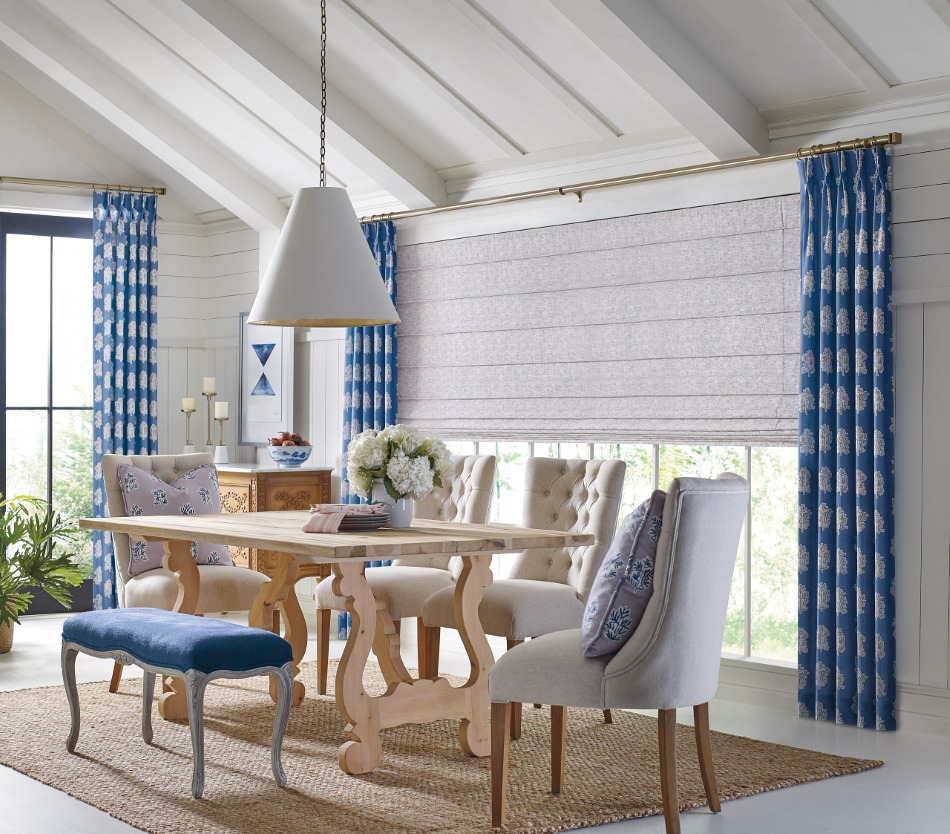 Pinch Pleat Drapery Benefits
As the name "Pinch-Pleat" suggests, the top of these drapes is accented with tightly pinched and uniform pleats. These pleats are spaced evenly, which helps control the fullness of the window treatment, and are weighted at the bottom of the seams to create a nice, elegant look.
Pinch-Pleat curtains and drapes can be created with different pleating styles, such as two-finger pleats, three-finger pleats, four-finger pleats, and five-finger pleats. With more pleats, the size and fullness of the pleat increase, as well as the amount of fabric needed.
Usually hung using pin hooks, Pinch-Pleat drapes can be attached to tracks, traverse rods, or other decorative hardware.
Let Shades By Design create the perfect custom Pinch-Pleat Drapes design for your home, office, or development with your choice of fabric weights, colors, and hardware.