Tailored Pleat Drapery & Curtains
This drapery style is quite similar to the pinch pleat drapery style. However, the pleat starts at the top of the fabric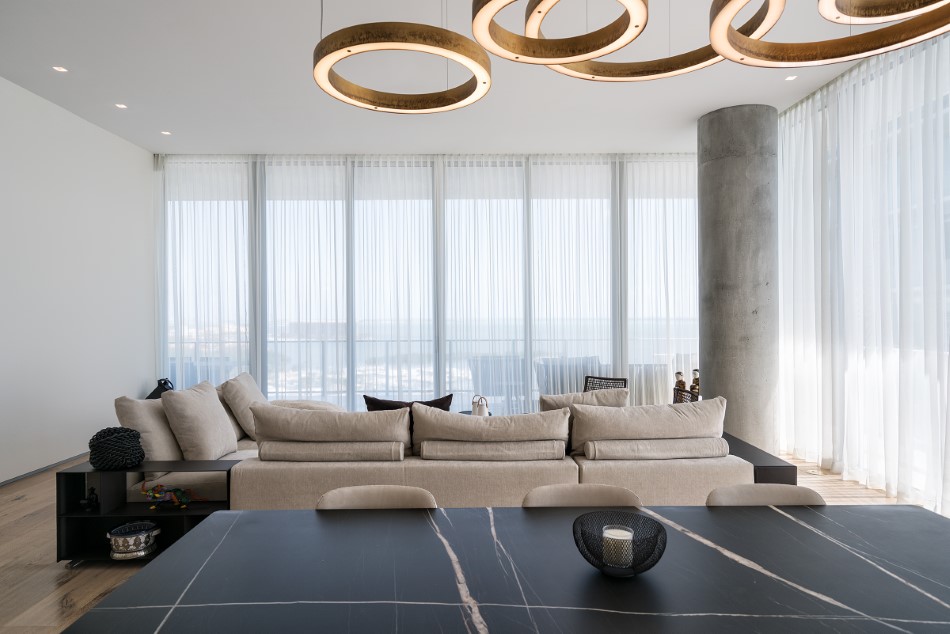 Tailored Pleat Curtains Benefits
The tailored pleat drapery is known for its waterfall-type design, the pleats are held together with a buckram stiffener, which makes this style functional and easy to operate. Due to their similarity to pinch pleat drapery, you can use this drapery style to create a classic and formal look for your space.
Like all our other drapery selections, our Tailored Pleat Drapes & Curtains are entirely customizable as we have a variety of fabrics, patterns, and hardware available (including motorized tracks).
Let our team of experts help you pick the perfect style to fit your aesthetic and functional needs.