Interior shutters, often referred to as plantation shutters, are one of the most versatile, timeless and elegant window treatments available.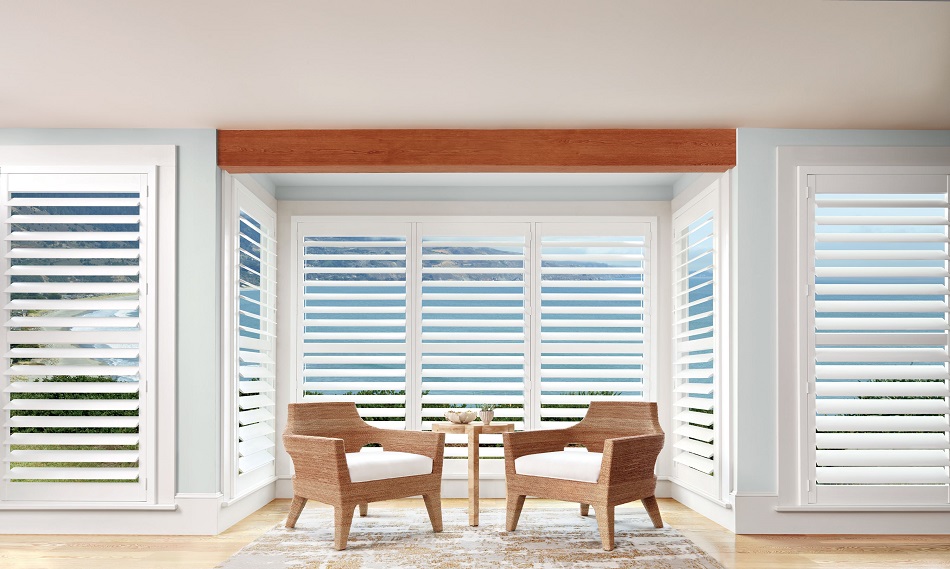 Plantation Shutters benefits:
Plantation Shutters offer benefits beyond aesthetics which include privacy, light control, energy savings, child-safety, low-maintenance, and can even increase your overall property value due to their durability and life-span.

Plantation shutters can be made to fit any window or door. Whether you have large, tall and expansive windows, small windows, or even uniquely shaped windows, we can create the perfect plantation shutter solution for you using high-quality hardwood, composite materials, and more.
Plantation Shutters types: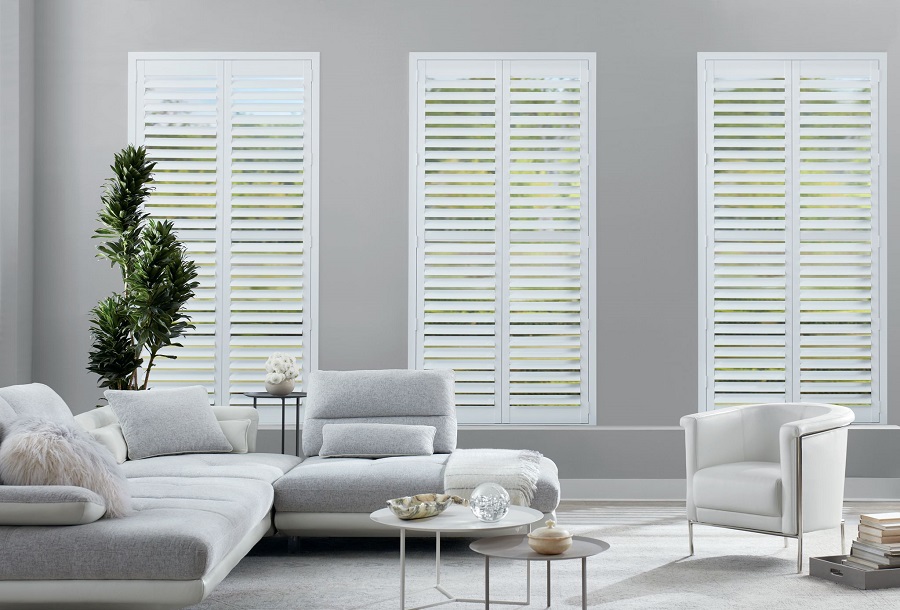 Wood Composite Plantation Shutters
Also called engineered wood or faux wood, wood composite shutters are made of medium-density fiberboard wrapped in a vinyl coating, making them weather, moisture and warp resistant.
Hardwood Plantation Shutters
Our hardwood plantation shutters are crafted from genuine, high- quality hardwood to create the ultimate, high-end shutter that is perfect for any space, both residential or commercial.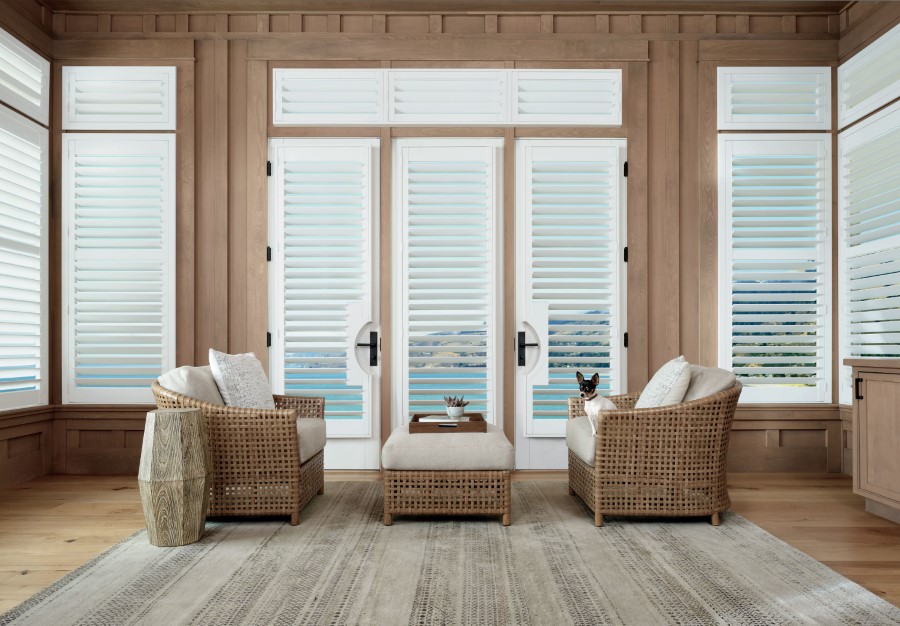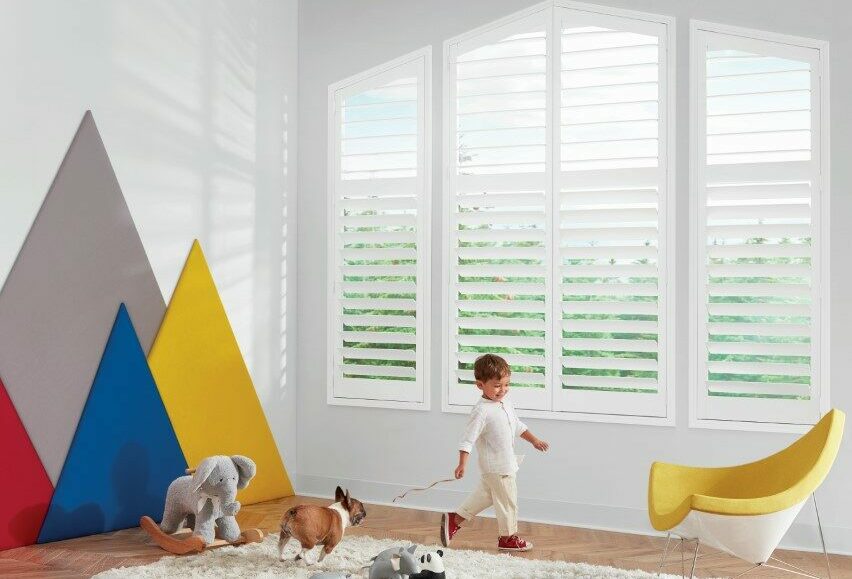 Motorized Plantation Shutters
Upgrade this timeless, high-end window treatment with increased accessibility and ease of operation with motorization. Control lighting and privacy with ease through a simple push of a button or voice command.
More about Plantation Shutters...