The natural beauty and feel of hardwood shutters is unrivaled. With options such as classic Poplar, Basswood, Redwood and more, there are many ways to customize your wooden shutters to fit your personal aesthetic.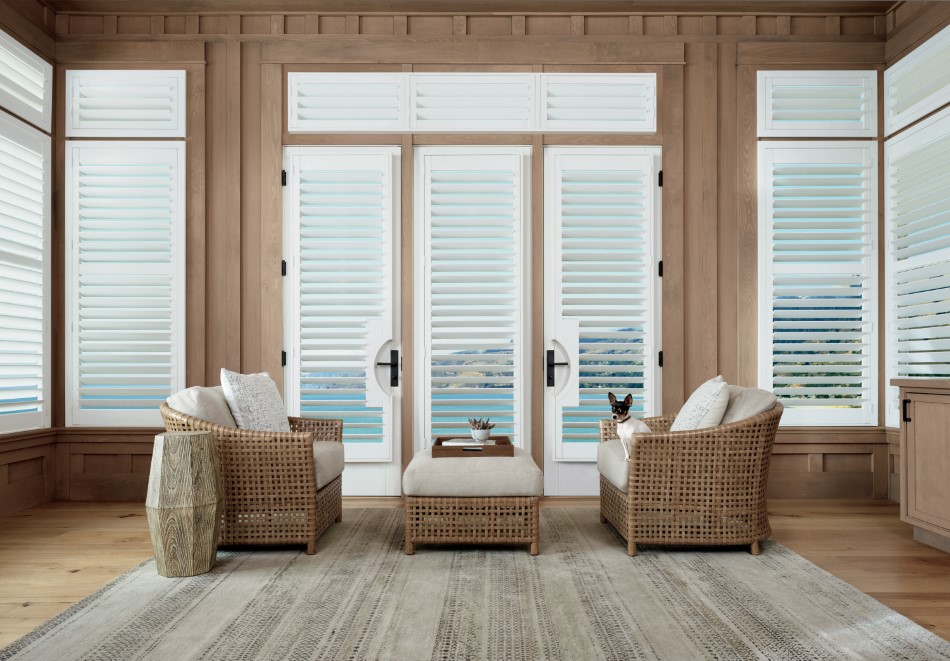 Hardwood Shutters benefits:
Custom wooden shutters can be honed into special shapes or sizes and painted or stained into numerous custom colors of your choice. This is an advantage over composite shutters which are prefabricated into limited styles and colors.
Interior hardwood shutters are as beautiful and chic as they are practical and ethical, making them a great addition to your windows and doors.
With wooden shutters, you can experience the low-maintenance durability and classic beauty of a natural window treatment, while receiving the added benefits of insulation, privacy, light control, protection from sunlight and harsh UV rays, and more.
At Shades By Design, we choose the most durable and high-end plantation shutters from well-known and trustworthy brands such as Norman's and Hunter Douglas.
Normandy® Hardwood Shutters
Perfectly fabricated with Paulownia hardwood, Normandy shutters offers luxurious wood graining with elegant natural characteristics exhibiting both depth and character.
Available in over 40 different stains and colors, Normandy® shutters a beautiful, elegant, and highly customizable interior shutter option.
Benefits and features include:
Elegant wood grain – Normandy offers elegant wood graining with natural characteristics giving you the classic look and feel of traditional hardwood shutters.
Motorization available with PerfectTilt™
Prescription wood conditioning with a unique drying process that helps reduce shrinking and swelling
Unlimited color options.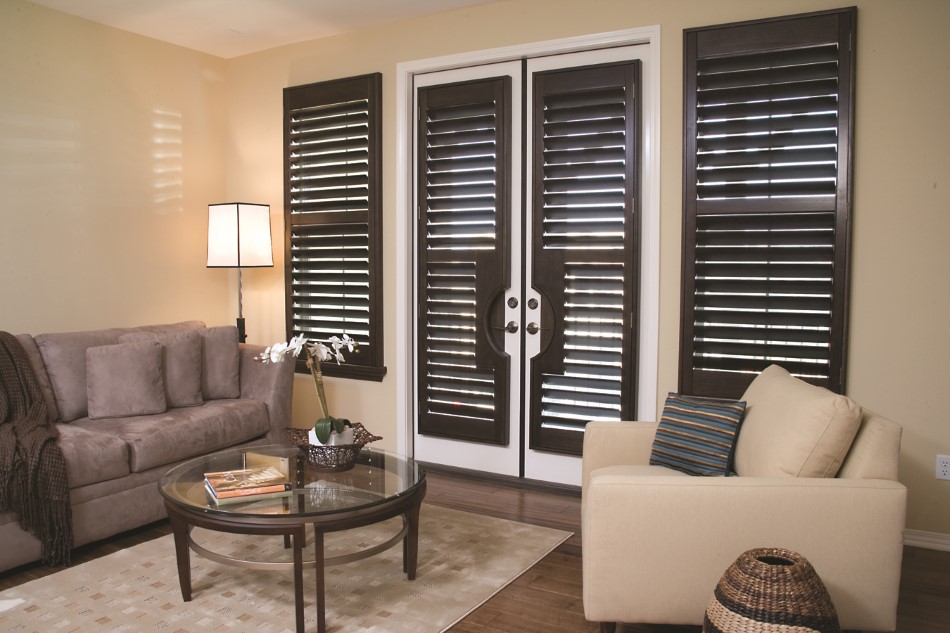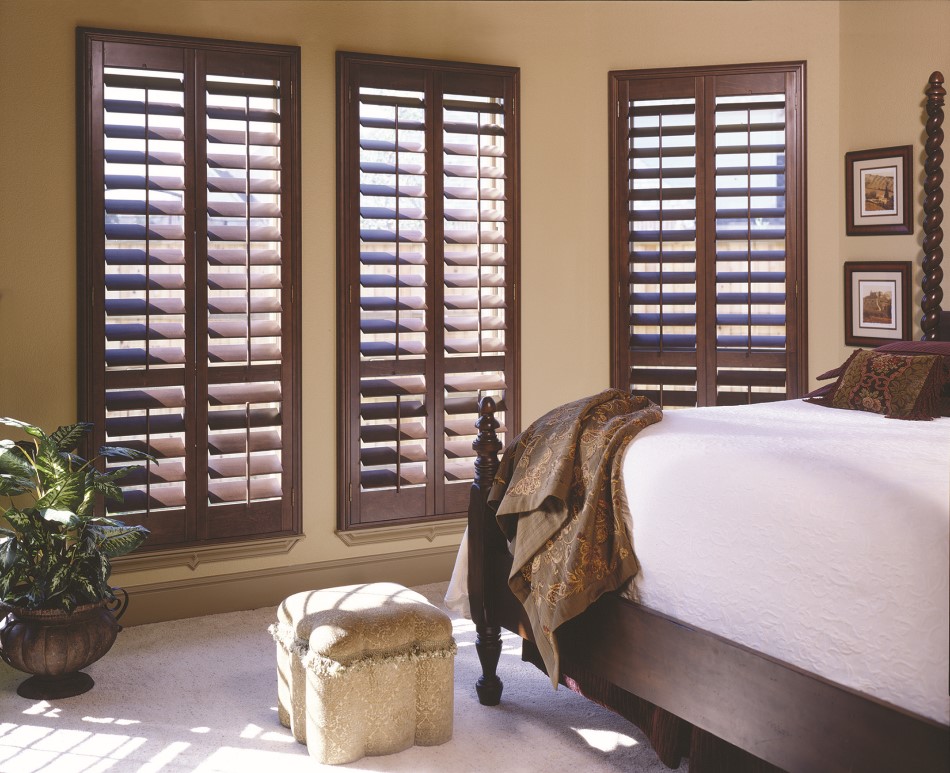 Made with 30% more wood, Norman ® Ultra is bigger, stronger, robust than typical high-end hardwood shutter.
Norman® Ultra Shutters are one of the sturdiest options you can choose, as they are constructed with 30% more wood than traditional hardwood shutters.
Benefits and features include:
Robust construction earning them the title of the best performing shutter
Motorized operation available with PerfectTilt®
Invisible hinges which offer a contemporary clean look
Prescription wood conditioning which helps prevent post-installation shrinking and swelling
Unlimited color options