Hybrid plantation shutters- also known as composite shutters or faux wood interior shutters- are made of engineered wood wrapped in a vinyl, PVC, or other custom coatings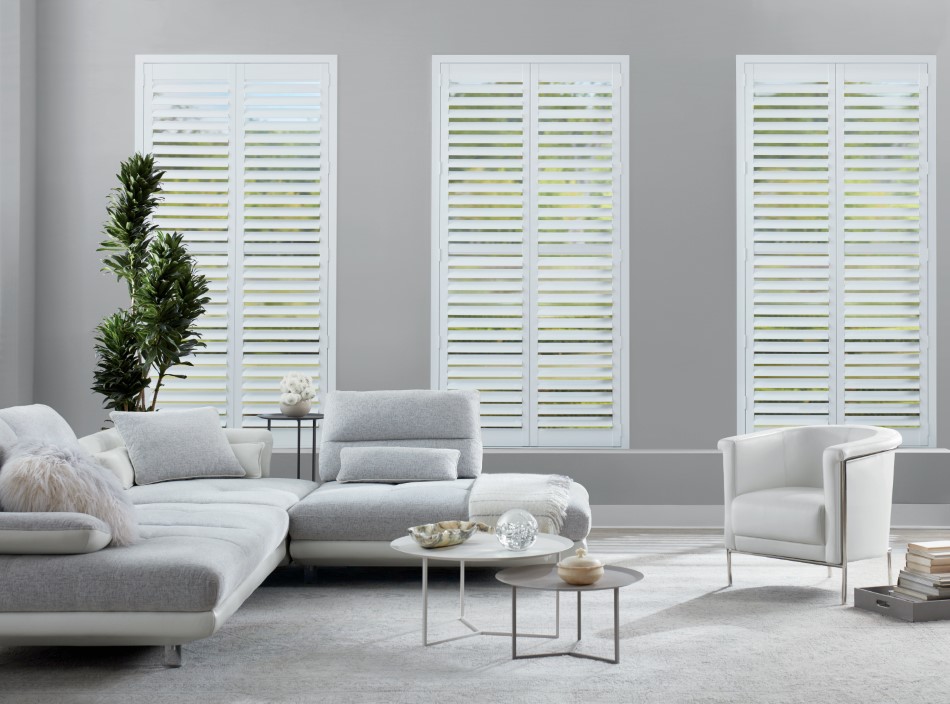 Wood Composite Shutter Benefits
With hybrid/ composite plantation shutters, you have the ability to achieve the classic hardwood look with the help of realistic finishes, giving an authentic pattern that mimics real wood down to the grain.
These materials are more durable and easier to maintain than traditional wooden shutters, giving you the gorgeous aesthetic of wood with the added benefit of practicality and durability, even in humid climates. You can enjoy your composite shutters in any room despite heat or moisture, from bathrooms and kitchens, to high traffic areas, with no need to worry about water damage or warping.
Custom stains can tailor your hybrid shutters to imitate genuine wooden hues such as Golden Oak, Warm Cherry, Amaretto, and Bahama Brown.
Great examples of high-end, durable composite shutters include Norman Woodlore Shutters and Hunter Douglas NewStyle Plantation Shutters
Woodlore plantation shutters are high-end wood composite shutters which are a stable, robust and stronger window treatment solution.
Benefits of Woodlore Shutters Include:
Polypropylene coating makes them resistant to peeling, cracking, chipping, and fading.
Increase durability
Longer life span than traditional hardwood shutters
Invisible tilt
Several colors and finishes available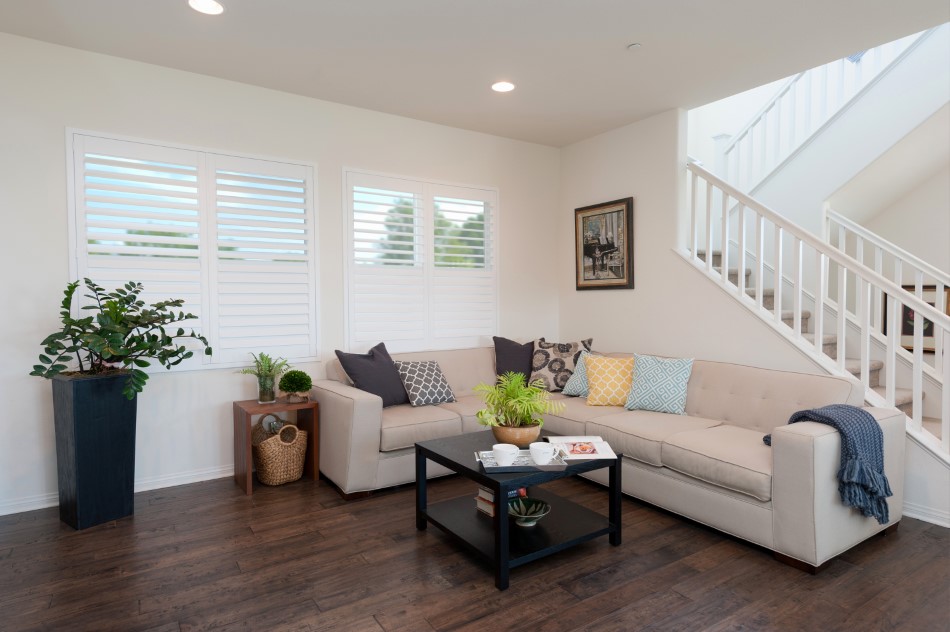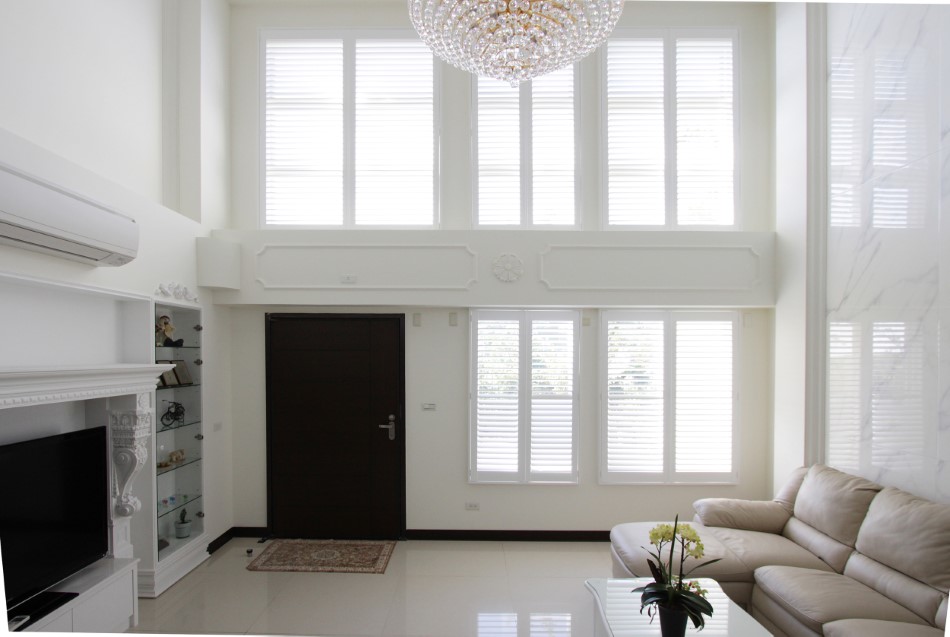 Woodlore® Plus shutters are wood composite hybrid shutters comprised of light weight yet durable Acrylonitrile Butadiene Styrene (ABS).  This material is so durable, it is often used in high-end endurance applications. 
Woodlore® Plus shutters are perfect for any space. Whether the room is prone to moisture such as the bathrooms or kitchens, or the room is a highly trafficked area, these durable and lightweight composite shutters can withstand it all, because they are easy to clean, warp resistance, and water proof.
Available in almost 30 different colors, with an option to customize colors, you cannot go wrong with choosing Woodlore® Plus plantation shutters to complete your space.