Finding the best window shades for your residential or commercial space is challenging, which is why Shades By Design is here to help





We offer the best quality from renowned brands such as Somfy, Lutron, Crestron, and Hunter Douglas.
If you are still determining which style and brand are best, contact us today for your free no-obligation consultation.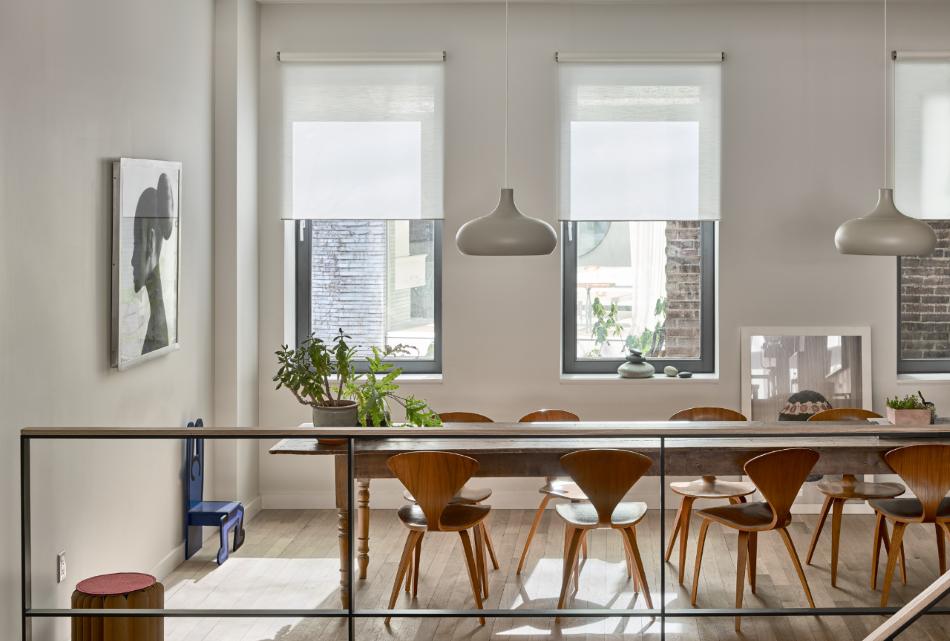 A sleek and simple design that is easy to clean, operate, and style to complement any décor style.
Filter lighting, increase energy efficiency, and protect your furniture, floors, and artwork, all without obstructing your views.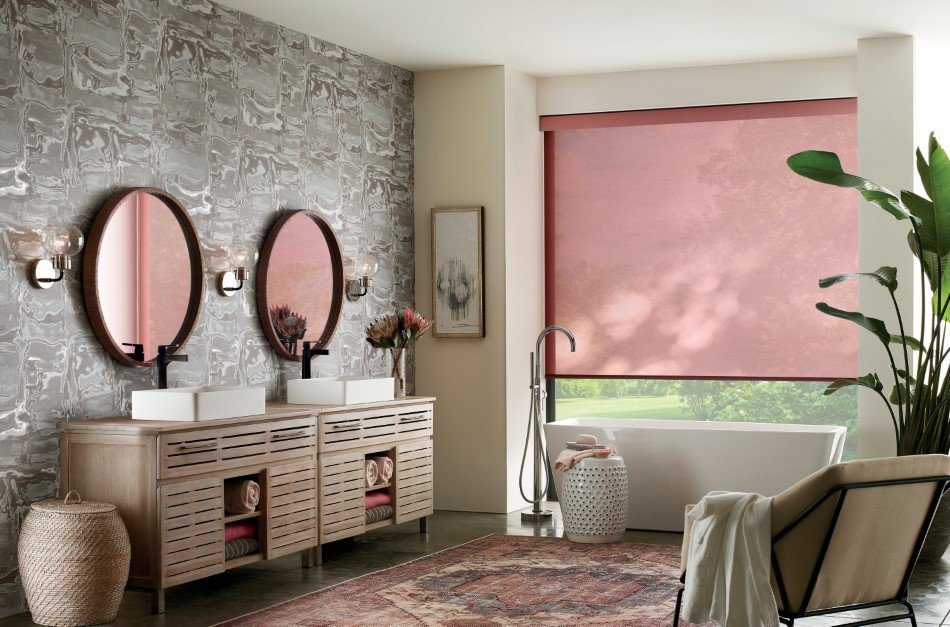 Enjoy a classic look and feel while reaping the benefits of easy operation and privacy control.
Add an earthy and natural touch to your space with our woven shades, which feature beautiful and complex textures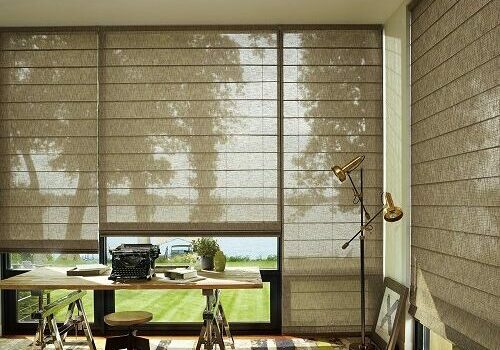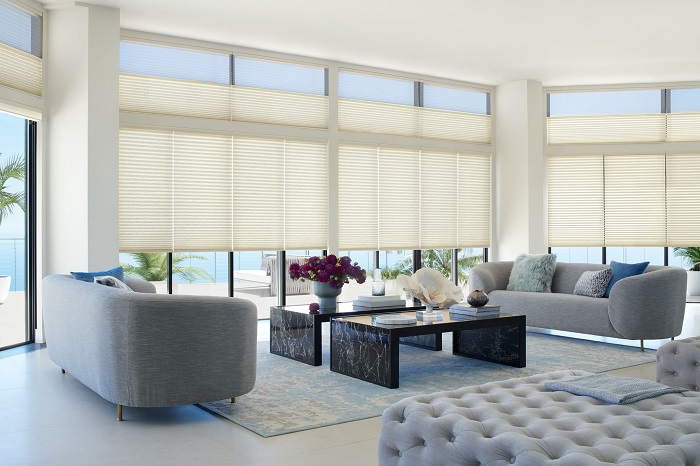 Cellular Honeycomb shades
Enjoy exceptional insulation and energy efficiency in a wide range of customized options.
Handcrafted in the U.S. from natural sources like jute, reeds, and grasses, woven wood shades add organic texture, beauty and elegant dimension to any interior.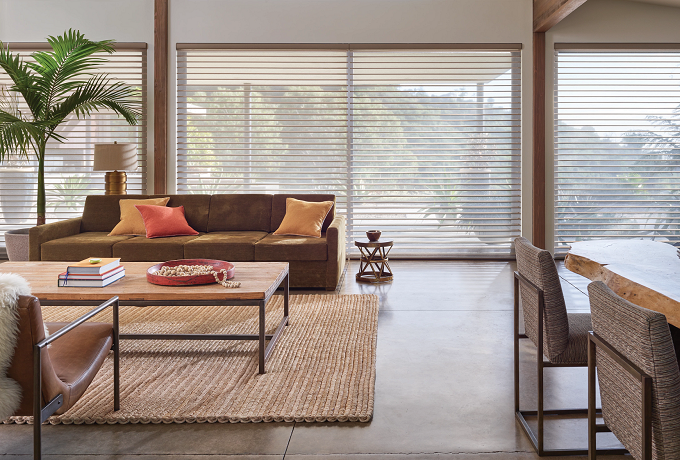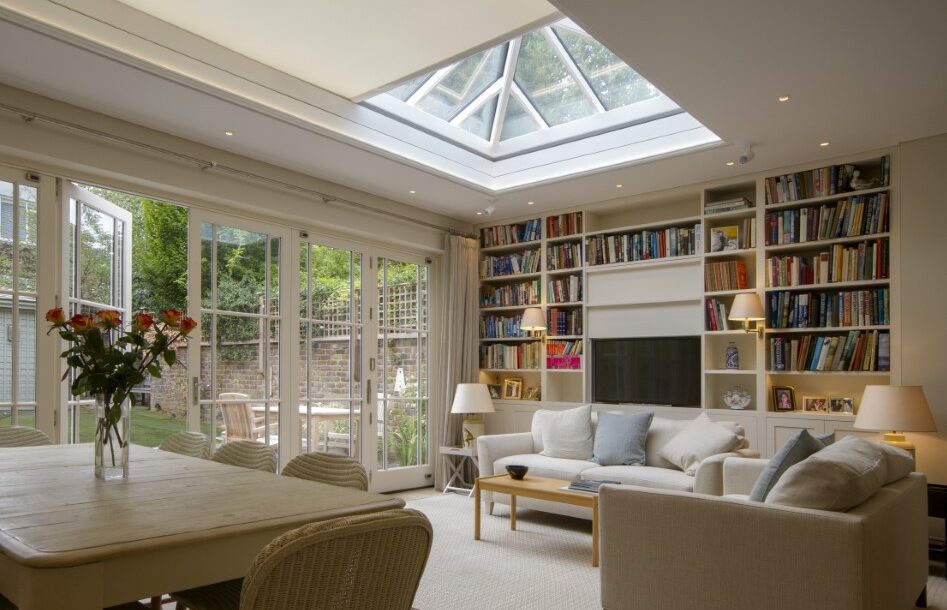 The perfect solution gives you control of the views and lighting from your skylights.
Shades By Design's cellular shades provide exceptional insulation, are energy efficient and offer a wide range of customized options. Motorizing cellular shades increases the energy efficiency of this style.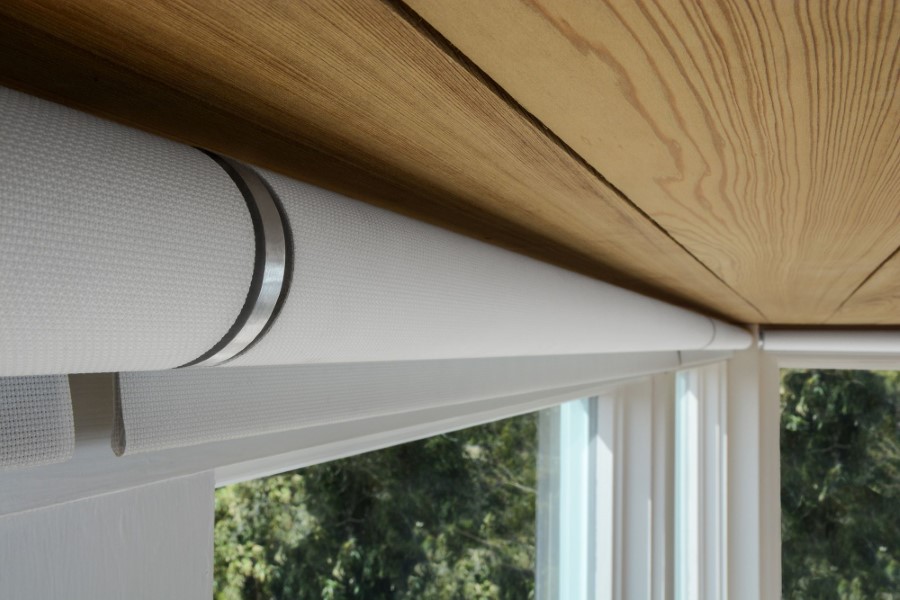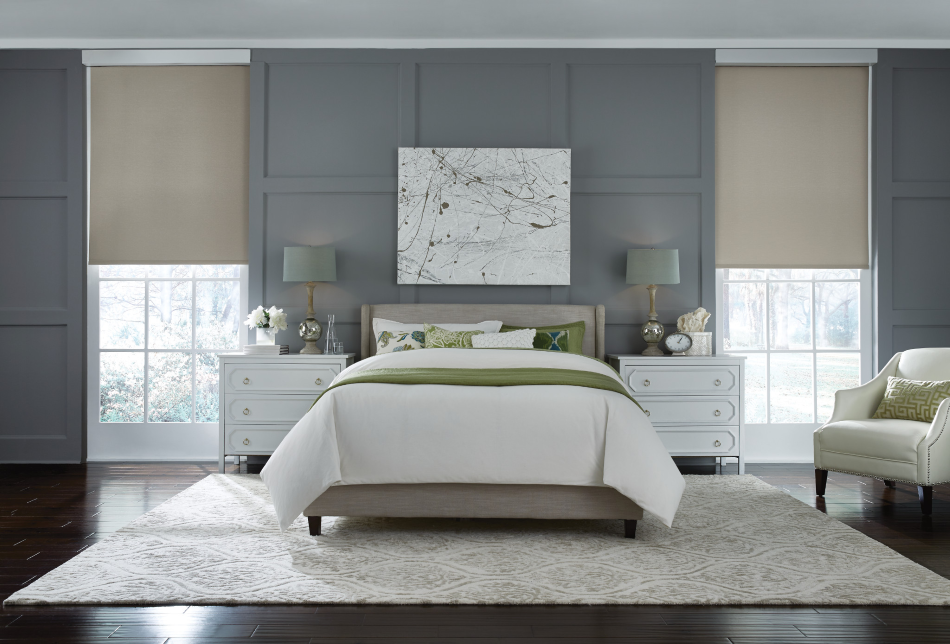 Maximize light control and increase energy savings with window treatment solutions from Lutron
Crestron Motorized Shades

Add beauty, convenience, and comfort throughout your space with automated shades from Crestron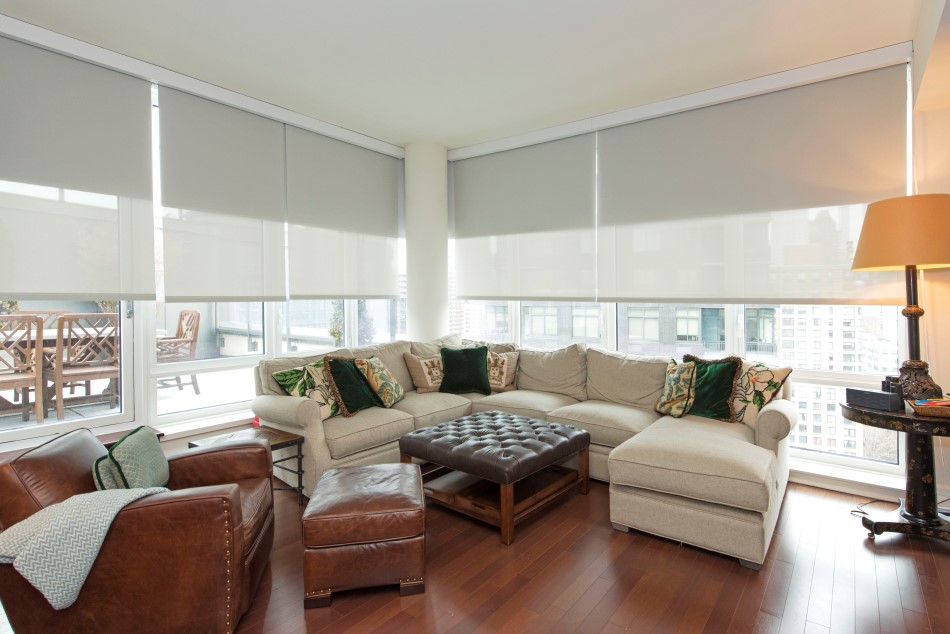 Automated shades are made simple. From hardwired to wireless solutions, you can control these shades from anywhere.
Hunter Douglas Motorized Shades

We offer stylish designs that provide energy efficiency, sun protection, privacy, and more.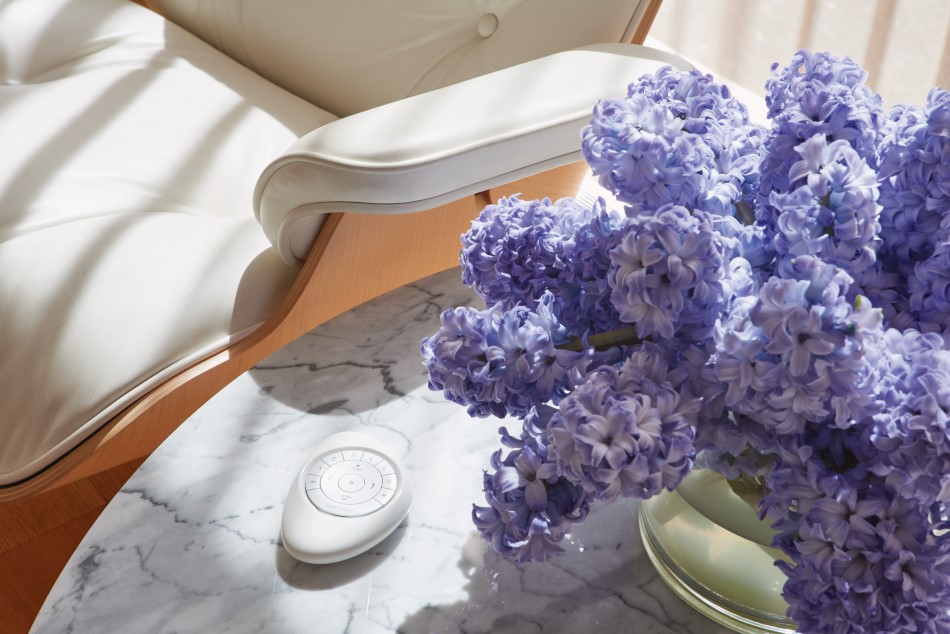 More about window shades...
Accommodating both privacy and style, interior window shades offer a versatile treatment for any room. Whether automated or manually operated, window shades consist of a single sheet of material or several pieces woven together. Interior window shades also perform an important practical temperature control function, lowering the amount of heat lost on colder winter days and reducing solar heat gain on hot summer days.
Shades By Design's interior window shades are available in a rich variety of colors, fabrics and styles, giving you the freedom to find the design that's right for you: From an elegant feel, to a more cozy sense, or even a bright and airy statement. Forming pleats gathered in scallops, rolling from the top of the window and more, interior window shades can be customized to suit your personal taste and window size.
As experts in motorization, Shades By Design can motorize any style shade you choose adding a more contemporary aesthetic appeal, cordless operation, child and pet safety, and added convenience.
Window shades are "soft" window treatments made from fabrics on a continuous roll. This window treatment fits snuggly into a window frame or can be discreetly installed within a pocket, valence, or fascia. Interior window shades offer a versatile treatment for any room beyond their aesthetic. Window shades can also be used to:
control the indoor climate by blocking harmful UV rays or lowering heat loss in the winter
offer privacy,
and can protect furniture, artwork and flooring due to their UV blocking functionality.
Shades By Design's interior window shades are available in various colors, fabrics, styles, and operations (manual or automated), giving you the freedom to find the right design.
Window shades come in a variety of different styles, which makes these a very versatile window treatment. At Shades by Design, you have the option of:
Roller Shades
Solar Shades
Roman Shades
Natural Woven Shades
Cellular Honeycomb Shades
Skylight Shades
And more…
It is not easy picking the right window treatment. Especially when you are doing it alone. Shades By Design can help make this easier for you. When you schedule your free consultation, a designer can speak with you about your ideal aesthetic and functional needs, go over the many options we have available and help you decide which is best for your residential or commercial space.