Roller shades are a popular window treatment because they are functional, customizable, and can meet many aesthetic needs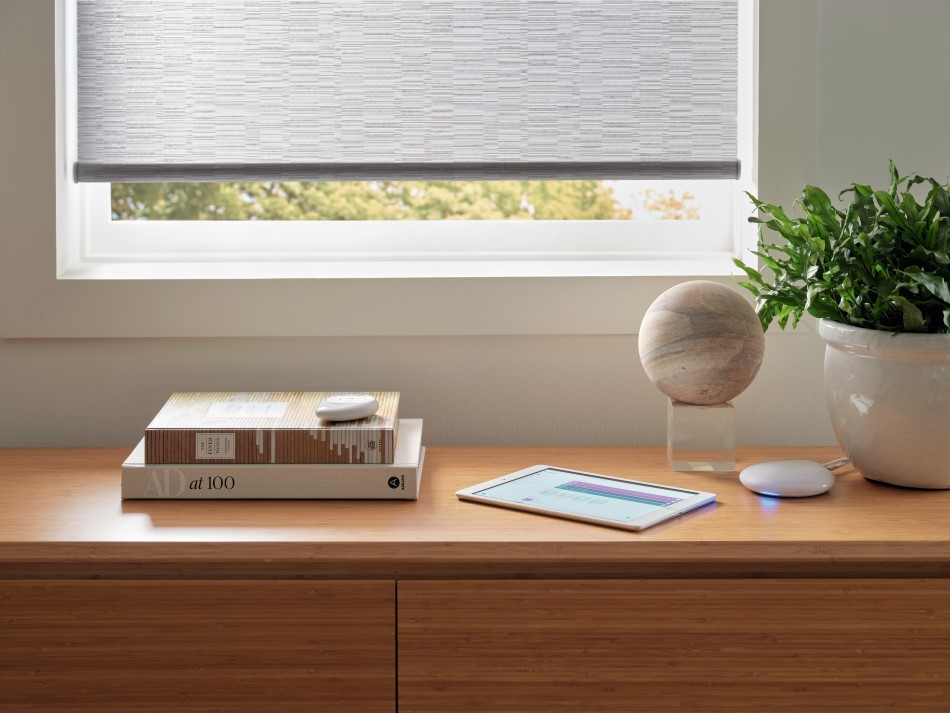 Roller shades are made with a singular piece of fabric that you can raise or lower, depending on how much light and privacy you want. Roller shades have a sleek, minimalist look on a flat panel that helps bring any space together without outshining the surrounding décor.
At Shades By Design, we can create the perfect roller shade for your residential or commercial space. From simple fabrics to designer options from luxury brands such as Hermes, and different operating methods, including motorization, there are endless possibilities for the type of style you can create.
Blackout/ Light Filtering Roller Shades
Perfect for bedrooms and entertainment rooms, blackout roller shades can filter out over 90% of light resulting in ultimate room darkening, enhanced privacy, and exterior sound reduction.
Blackout Roller Shades are very practical, durable, and low-maintenance window treatments. This solution is perfect for rooms that require ultimate darkness, complete privacy, and noise reduction, such as bedrooms, nurseries, theater rooms, hospital rooms, hotel rooms, and conference rooms.
Our large selection of simple yet luxury fabrics and styles meet any current decor theme and add a perfect touch of color, tone, texture, and functionality.
For 100% light blockage, our team can install your blackout shades and light filtering shades with side channels that prevent the slightest bit of light from bleeding in from the side, top, and bottom of the window treatment.
Our blackout shades are made with 0% opacity fabrics. Our light filtering shades can be fabricated with 0% to 1% opacity.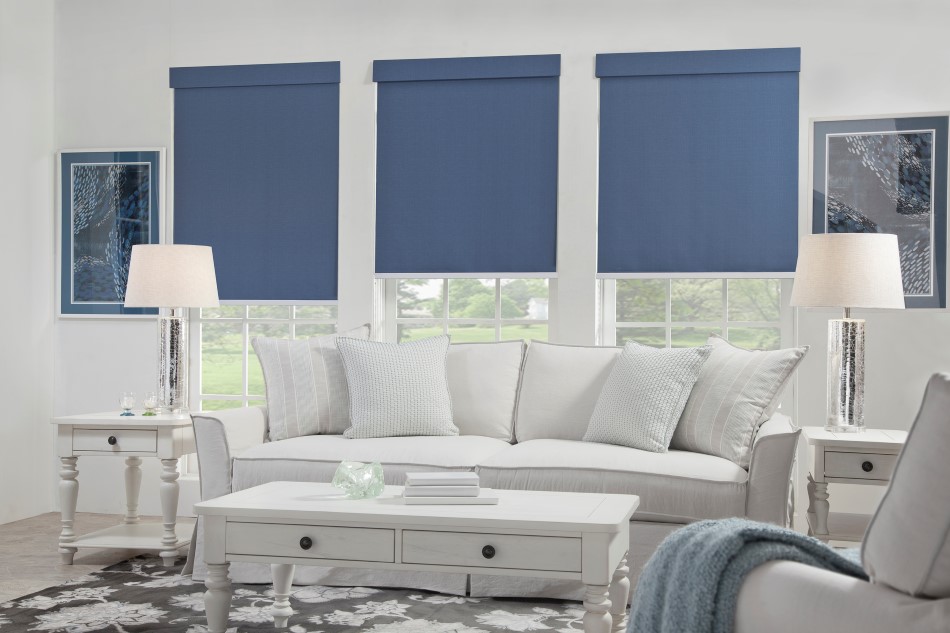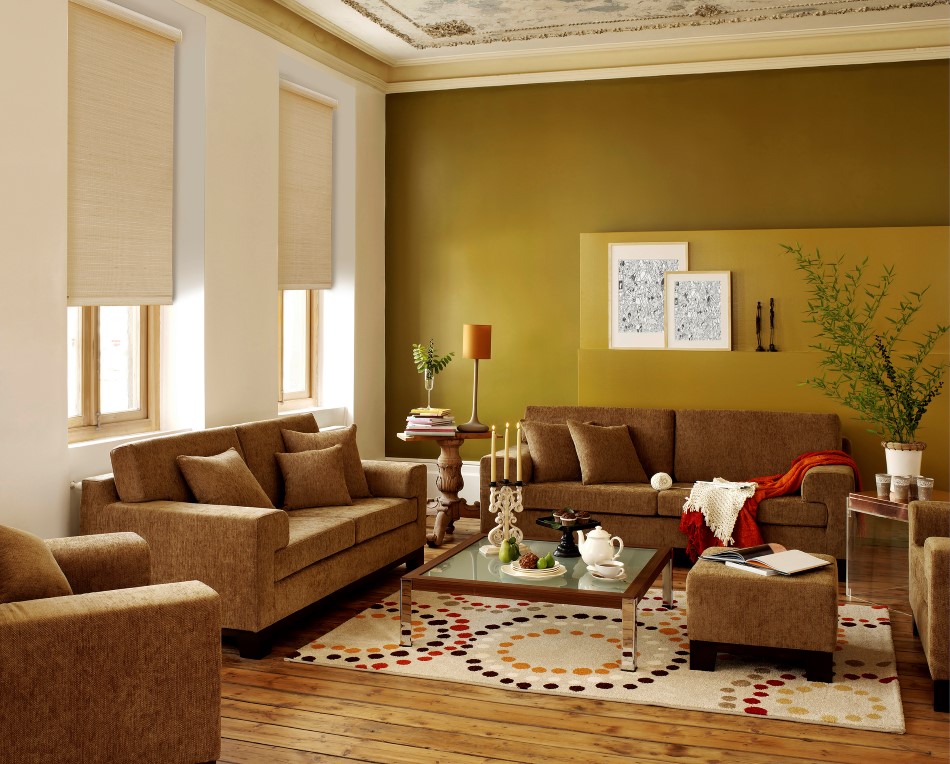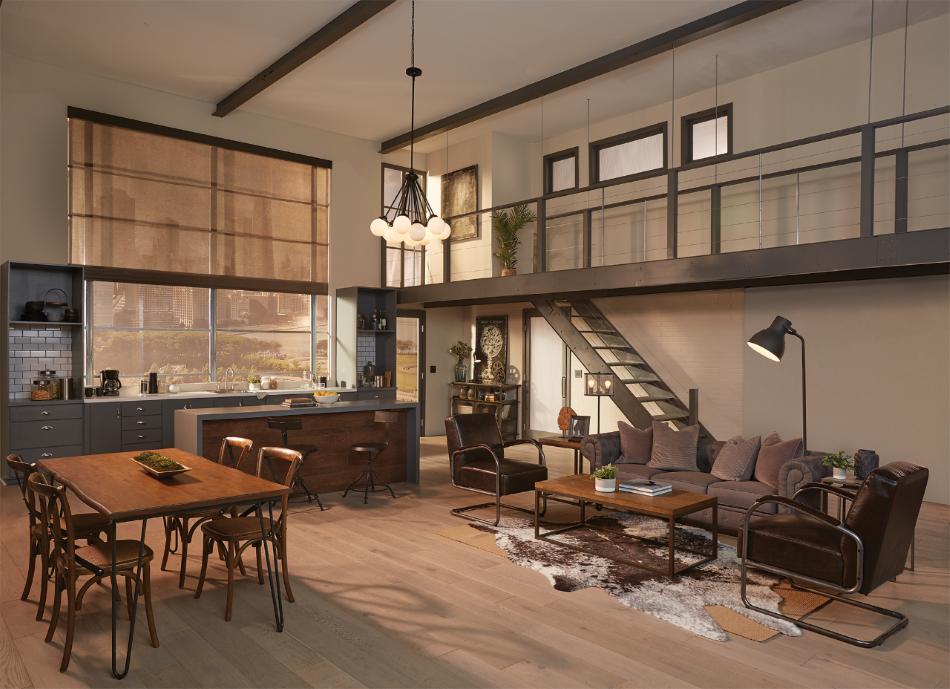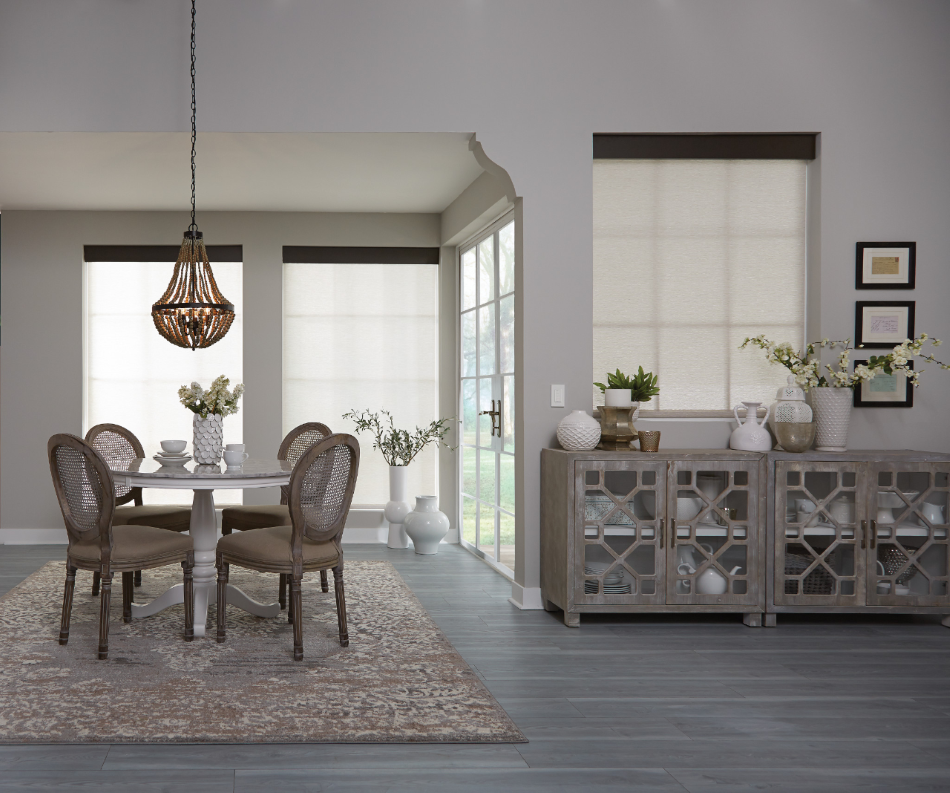 Sustainable Roller Shades
Our sustainable roller shades are manufactured from naturally abundant materials or post-industrial plastic waste and post-consumer recycled water bottles, allowing you to enjoy the luxury of custom shades while reducing your carbon footprint.
Enjoy the beauty and functionality of roller shades while reducing your carbon footprint with our sustainable roller shades. The fabrics we use for our sustainable roller shades are derived from naturally abundant materials or post-industrial plastic waste and post-consumer recycled water bottles. These fabrics are PVC-free, Red List compliant, and GREENGUARD Gold Certified, making them an excellent sustainable option for LEED and other green building certifications.
All you need to know about roller shades: