Skylights are a fantastic addition to spaces! Filtering in bright white daylight can help create a more beautiful, light, and open feel to any home or commercial space. more beautiful, light and open feel to any home or commercial space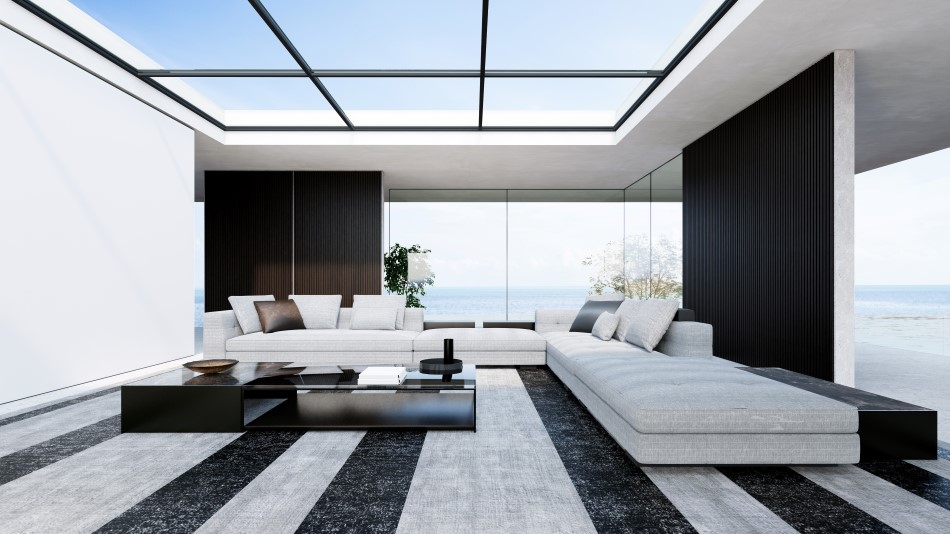 With Skylight shades, you can enjoy skylight benefits without sacrificing control of your privacy, glare, and interior temperature. Skylight shades allow you to easily control the amount of light you can let in through your skylights and may help you conserve energy by filtering out intense UV rays on the sunniest days. Skylight shades can be installed at any angle, so there is no need to worry if your skylights are slanted at an angle. For easier access and enhanced control, we recommend motorized skylights.
Enjoy the functional and design benefits of roller shades through your elegant skylights.
Controlling solar heat gain and glare helps keep indoor spaces cooler and more comfortable. Skylight roller shades provide indoor solar control and UV protection from overhead sunlight generated by an unprotected skylight. When it comes to commercial spaces, such as office buildings, the right skylight roller shades can help provide a more comfortable workspace environment and protect employees, furnishings, and assets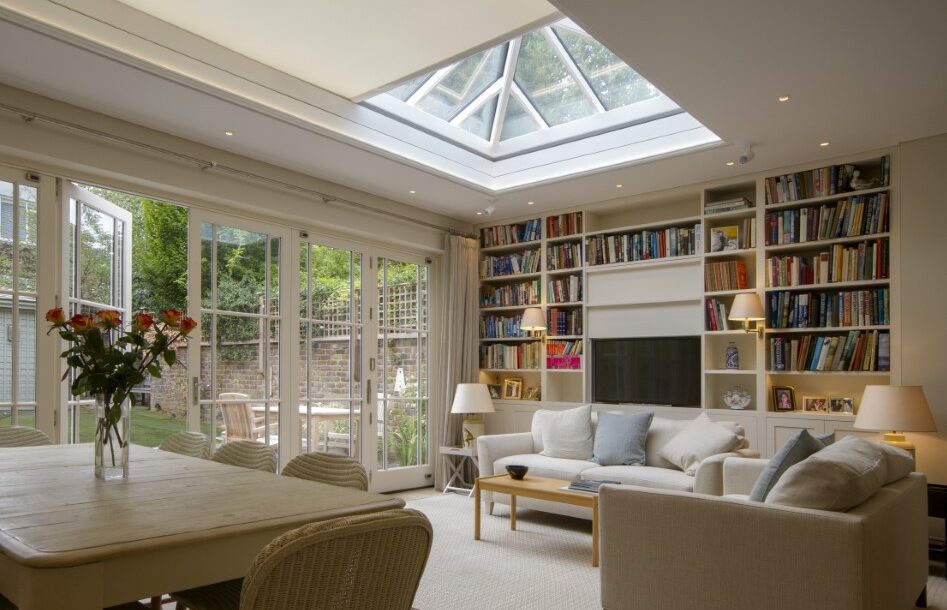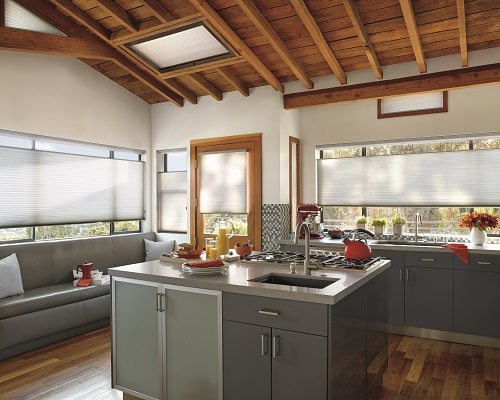 Enjoying energy savings and skylights is possible! Help trap heat or cold through your skylights with cellular skylight shades.
There is a way to enjoy the beautiful natural sunlight through your skylights while reaping energy savings benefits. Cellular skylight shades can help lower energy loss through your windows by up to 50%. This also allows you to maintain your indoor atmosphere with little to no work, creating a more comfortable living and workspace. Cellular skylight shades can also help control privacy, lighting, and glare.