Retractable Fabric Pergola
A retractable fabric pergola is an outdoor structure that features a fabric roof that can be extended or retracted as needed. These pergolas are often made of metal or wood and are designed to provide shade and shelter from the sun and rain.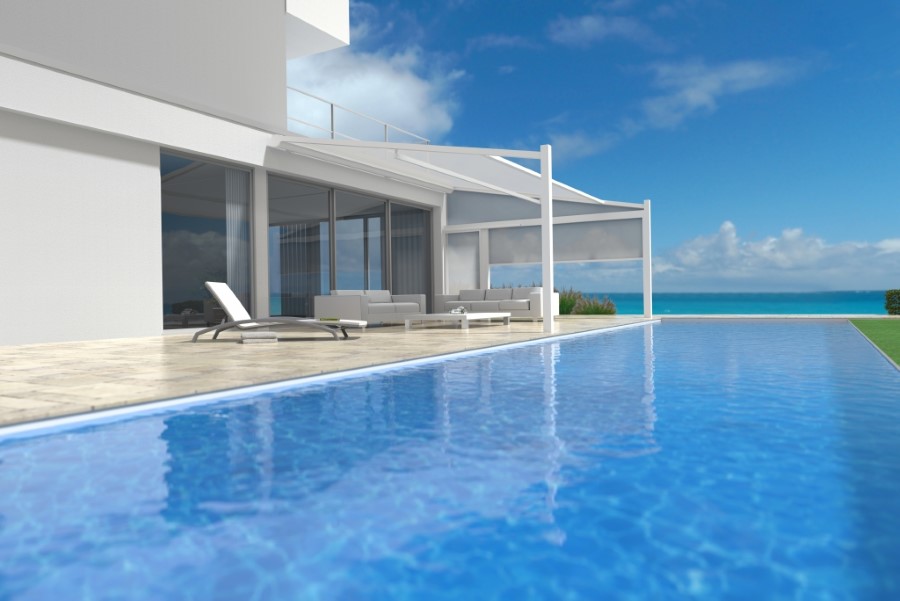 Retractable Fabric Pergola:
The fabric roof of a retractable pergola is typically made of a durable, weather-resistant material such as polyester or PVC-coated polyester. The roof is attached to a motorized roller that can be activated with a remote control or a wall switch, allowing the user to extend or retract the roof as needed.
One of the primary benefits of a retractable fabric pergola is its flexibility. The retractable roof allows users to enjoy the benefits of an open-air pergola when the weather is good while still being able to provide shade and shelter when needed. This makes retractable fabric pergolas a great option for outdoor living spaces that need to be versatile and adaptable to changing weather conditions.
Additionally, retractable fabric pergolas are available in a variety of styles and colors, allowing users to customize the look of their outdoor space. Some retractable pergolas also come with additional features, such as integrated lighting and heating elements, that can further enhance the functionality and comfort of the space.
Overall, a retractable fabric pergola is a great option for anyone looking to create a flexible and functional outdoor living space that can adapt to changing weather conditions.