Renson Carports are a versatile and stylish way to protect your car from outdoor elements such as harmful UV rays, rain and hail.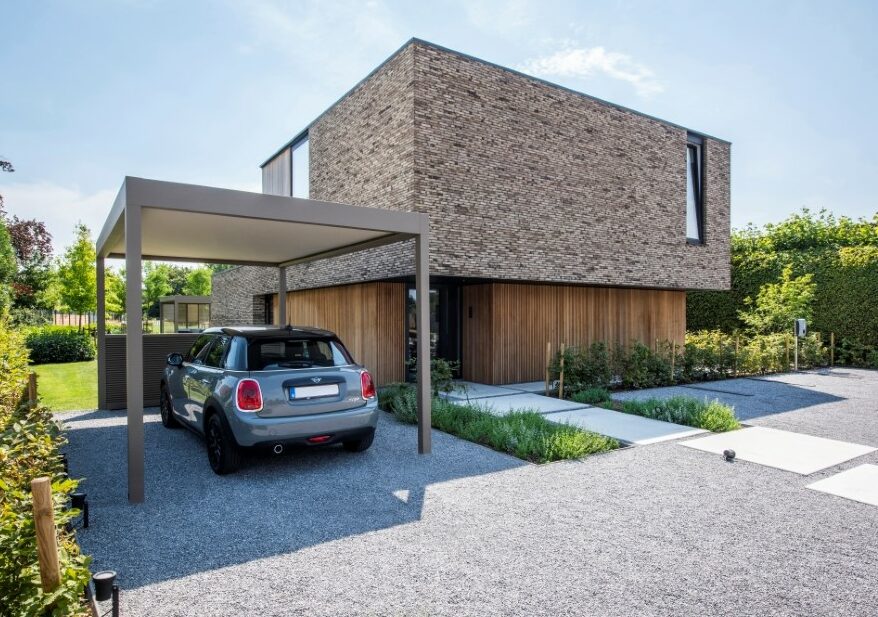 Although weather protection is one of the major benefits of having a carport, stylish carports can also bring more value to your home as interested buyers will see the value in being able to protect their vehicles or even turning the carport into another type of space such as an outdoor lounging space.
Renson Carports Algarve Canvas
A customizable, minimalist design, multi-purpose outdoor shelter which can be used as a carport or a patio cover.
The Renson Algarve Canvas is a robust aluminum carport which is an ideal solution for protecting your car against inclement weather.  Thanks to its slender and sturdy structure, the Algarve Canvas is beneficial as it is aesthetically pleasing.
Benefits of the Algarve Canvas
This fixed roof option consists of 2 high-quality elements.

The top layer is an enameled steel plate with an anti-condensation layer for rain protection.
Incorporates a solar shading canvas screen to keep your car cool and prevents fading due to harsh UV rays.
Ways to customize your Algarve Canvas
Add fixed walls for extra protection and/or privacy
Add LED lights for nighttime visibility
Connect the Renson Algarve Canvas to an Algarve louvered pergola for additional style and coverage
Choose a freestanding mode, attach to a façade, extend it from the front door of your home (giving you shelter from the elements between your car and home.