Enjoy ultimate control over shading, lighting, and protection from weather elements with integrated roof systems from Renson.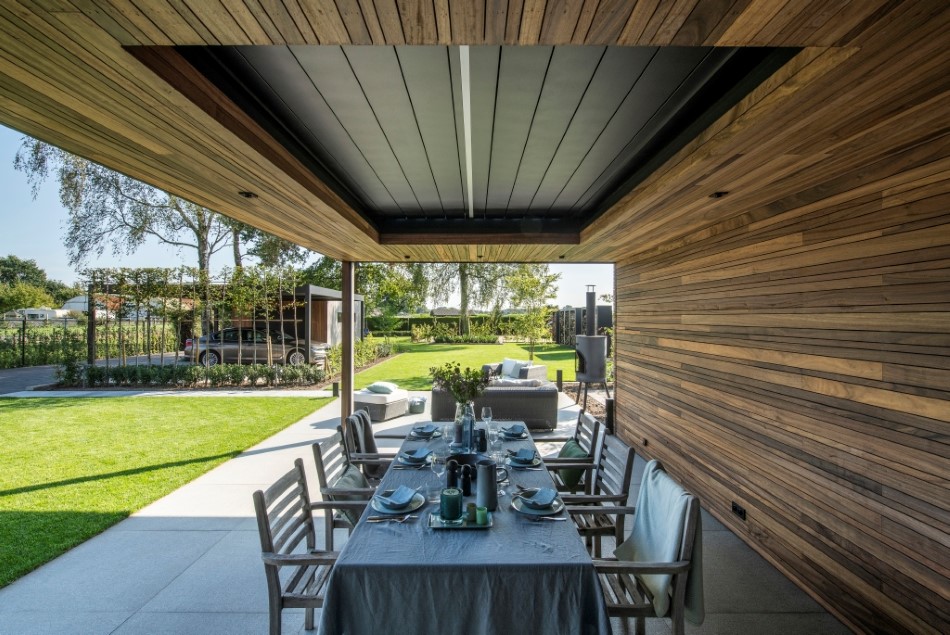 Integrated Roof System Benefits
Renson Integrated Roof System
Our integrated roof systems are customizable, sleek, and easy to operate.  Our integrated roof systems are available withing an existing pergola design (the Camargue skye) or can be added to a new or existing pergola.
Motorized Somfy motors, Renson integrated roof systems are easy to maintain, operate, and control.
Add this sleek and customizable motorized louvered roof to your new or existing pergola to create your desired finish.
The Renson Aero is a louvered roof add-on pergola which fits perfectly onto new or existing constructions. 
What are the benefits of the Renson Aero.
Seamlessly blends with any construction, new or old.
The roof structure can even be customized to blend in with your homes existing exterior so your architectural integrity remains intact.
This pergola with tilting louvers can help create a pleasant environment on your patio.
Gives you control of natural lighting while also protecting you from rain.
Motorized for automatic control, ease of operation, and less wear and tear.
There are numerous optional finishes available for the louvered roof.  
Rain and wind sensors can be added to allow the roof to adjust automatically
Translucent louvers fitted to the roof allow natural light to enter
Integrated atmospheric lighting or UpDown LED strips can an extra touch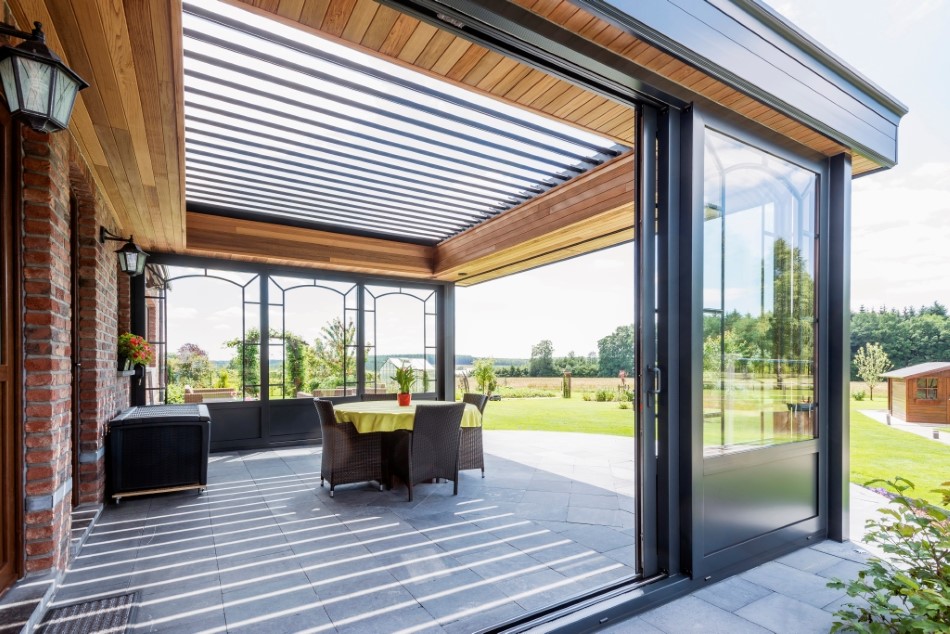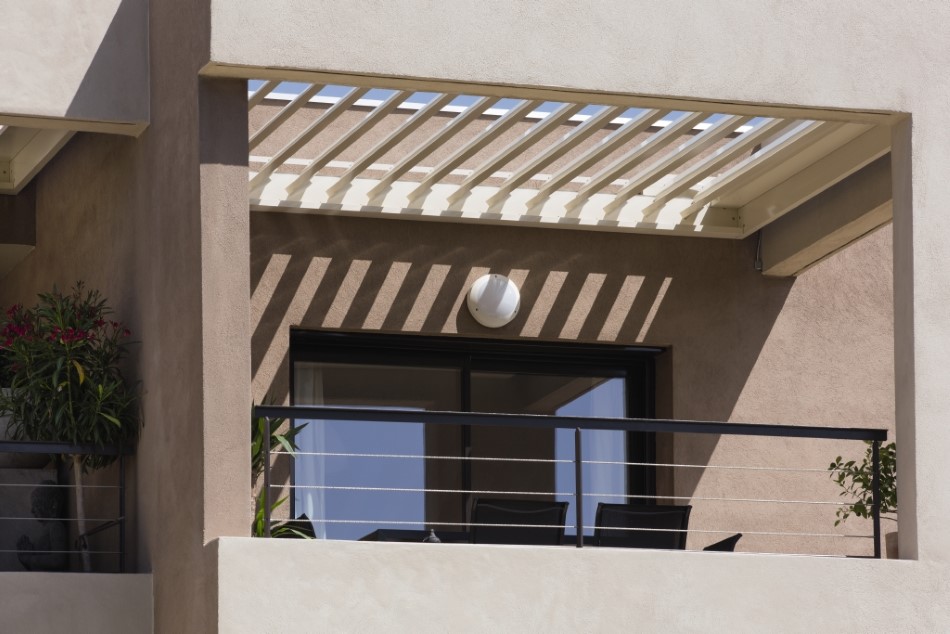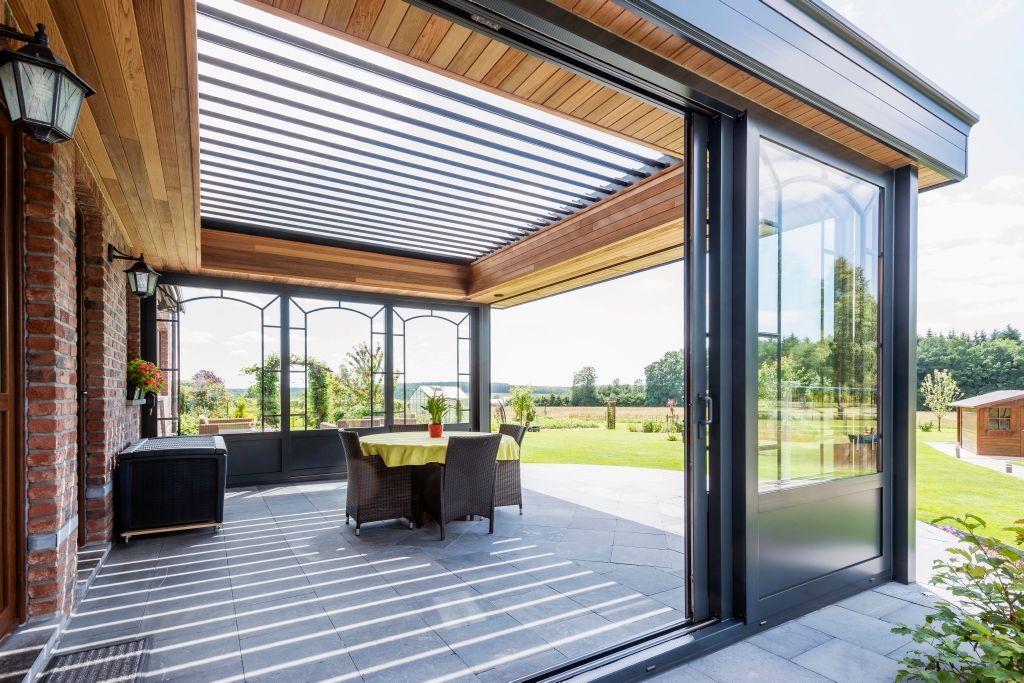 A beautiful and customizable fixed roof option offers a minimalist design which blends well with virtually any architectural style.
The Aero Canvas is a custom pergola which integrates with new or existing constructions flawlessly due to its minimalist design and soft and refined aesthetic.
This custom pergola incorporates an upper roof made from robust metal and finished an aesthetic Fix screen.
Benefits of the Renson Aero Canvas
This custom pergola with a canvas screen is 100% watertight, allowing you to enjoy this space even on rainy days.
Custom add-ons available to meet your preferences
Additional ways to customize your Renson Aero Canvas
Add lighting for a stylish touch
Add Somfy motorization to control your canvas screen