Renson pergolas help transform your outdoor spaces by offering comfort, shade and shelter all year-round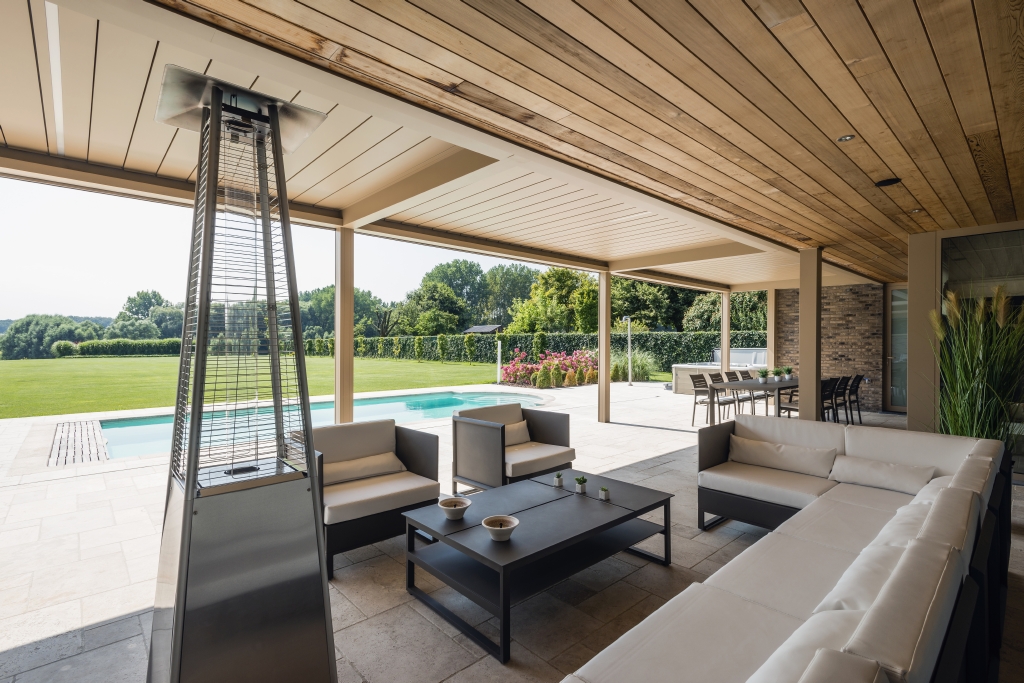 Extend your ourdoor living space with Renson Pergola
Pergolas are great if you are looking to achieve an outdoor space where you host events in comfort, add shade and shelter to your space, or simply add more beauty to your exterior décor. These modern pergolas are adapted to your lifestyle so that you can enjoy blissful relaxation, year after year.
All Renson pergolas are based on aluminum frames which can either be freestanding or attached to a façade.  The variety of options we have allows you to fully customize your pergola to your specific needs.
Additional optional features include automatic solar shading, LED lighting to create more atmosphere and even audio and heating elements. The choice is yours!
A versatile louvered pergola which offers a sleek, slender and seamless design which meets your everyday needs.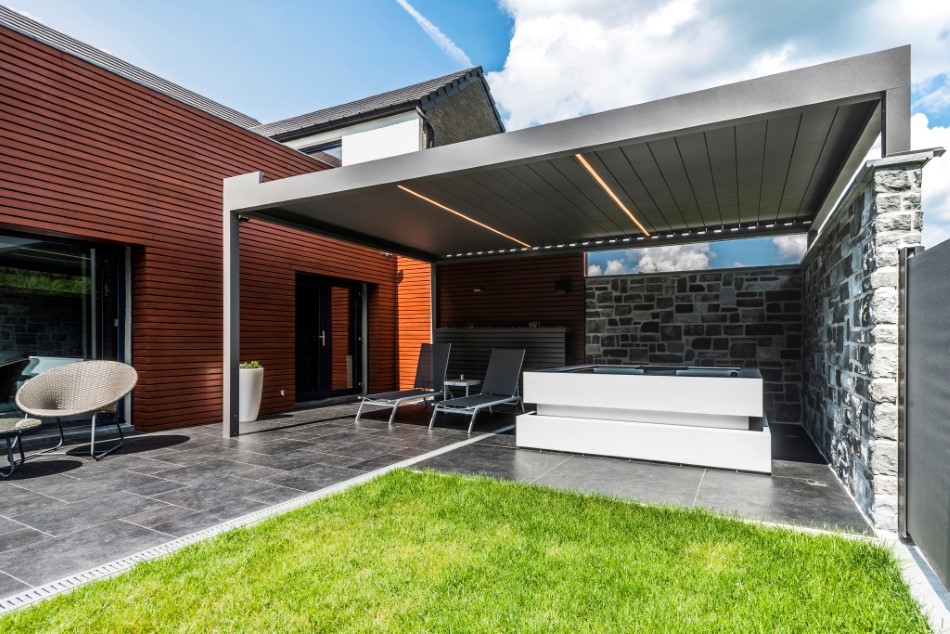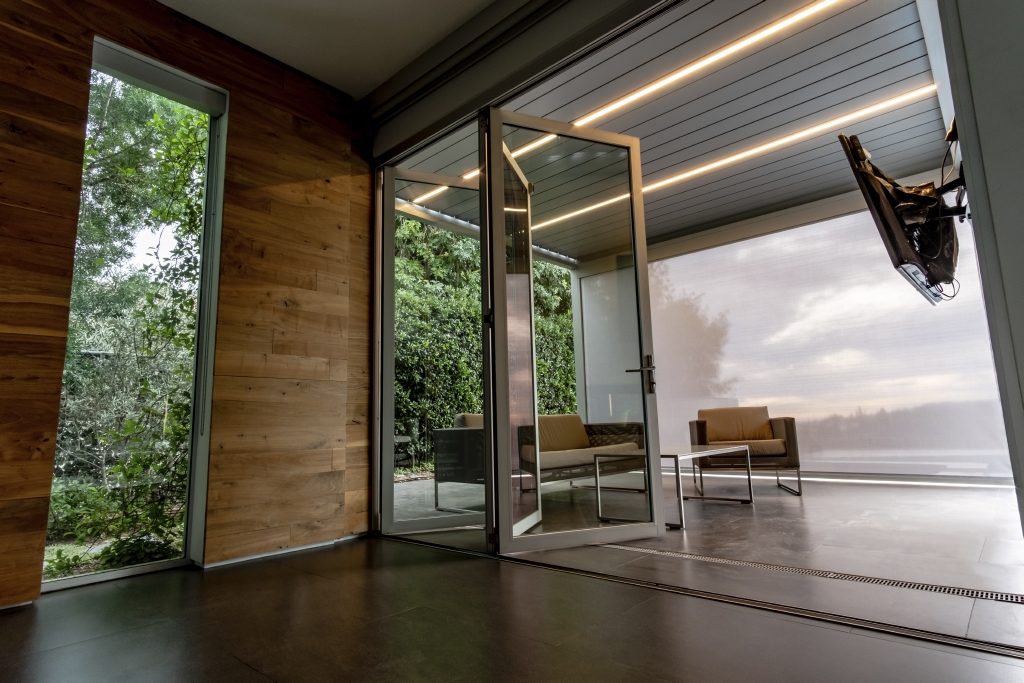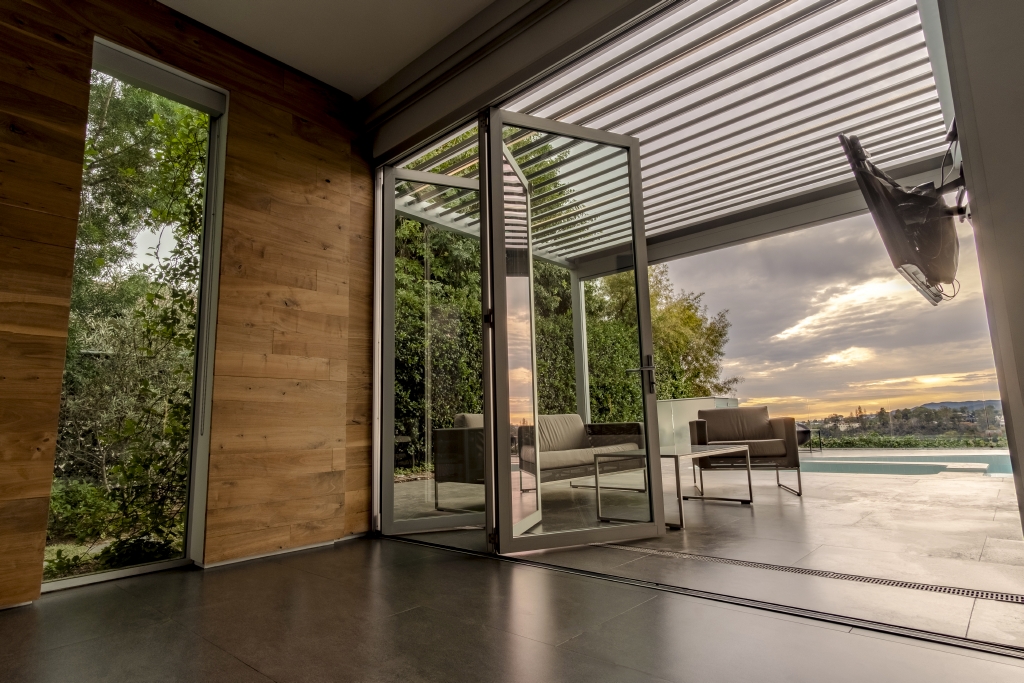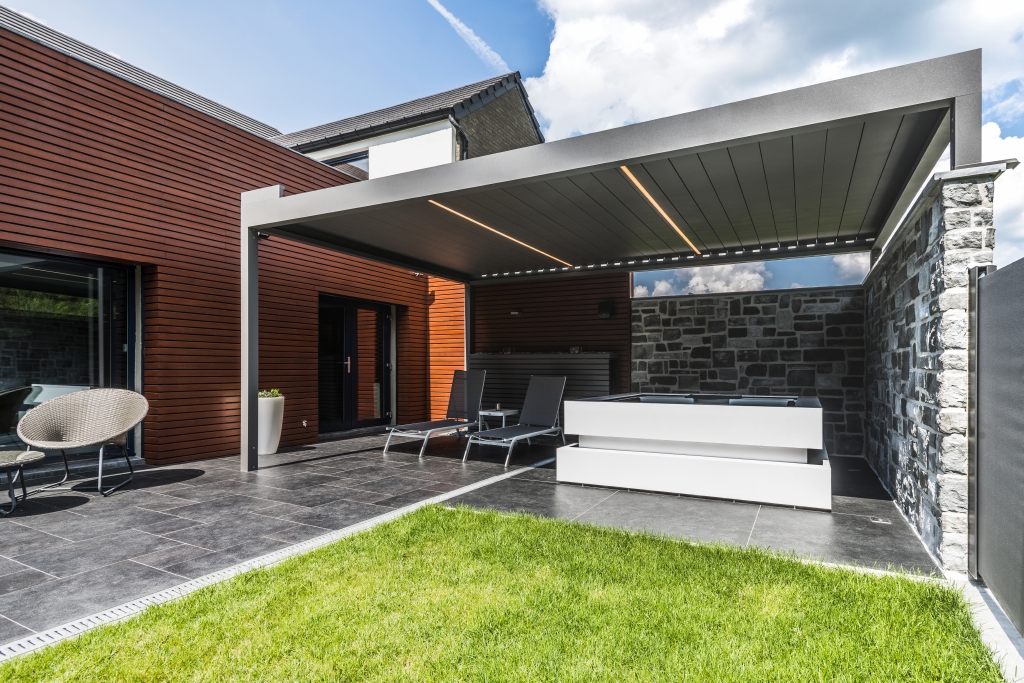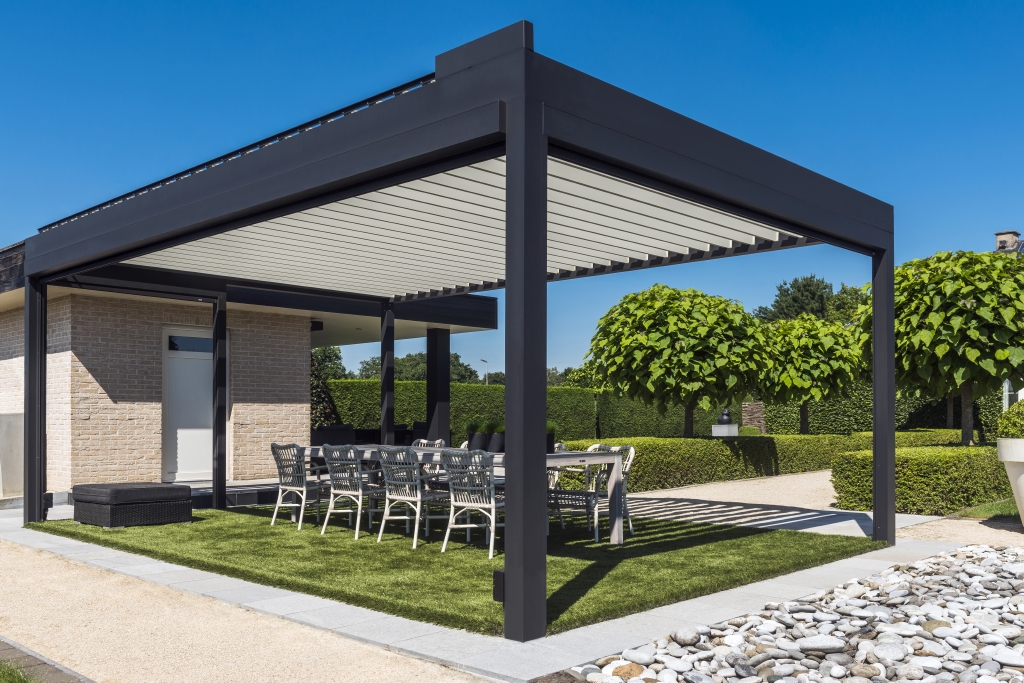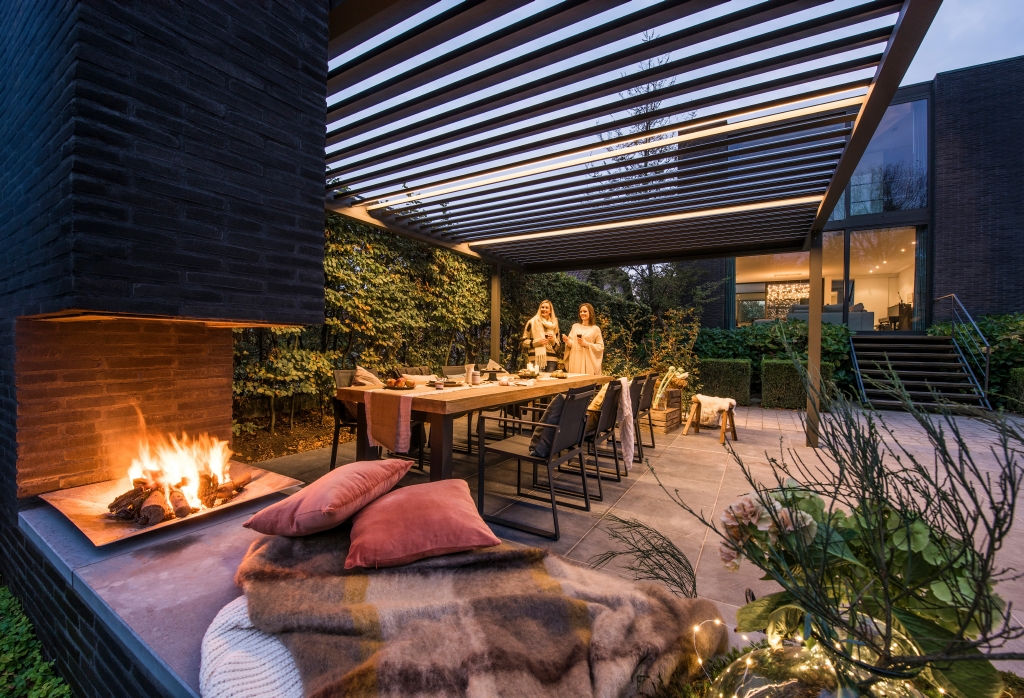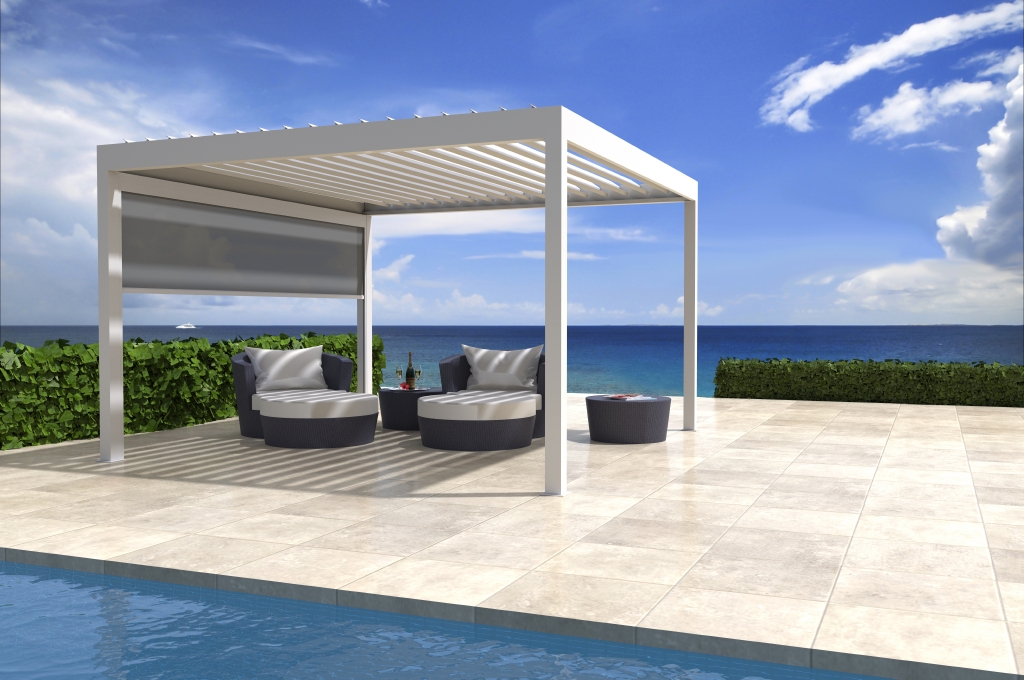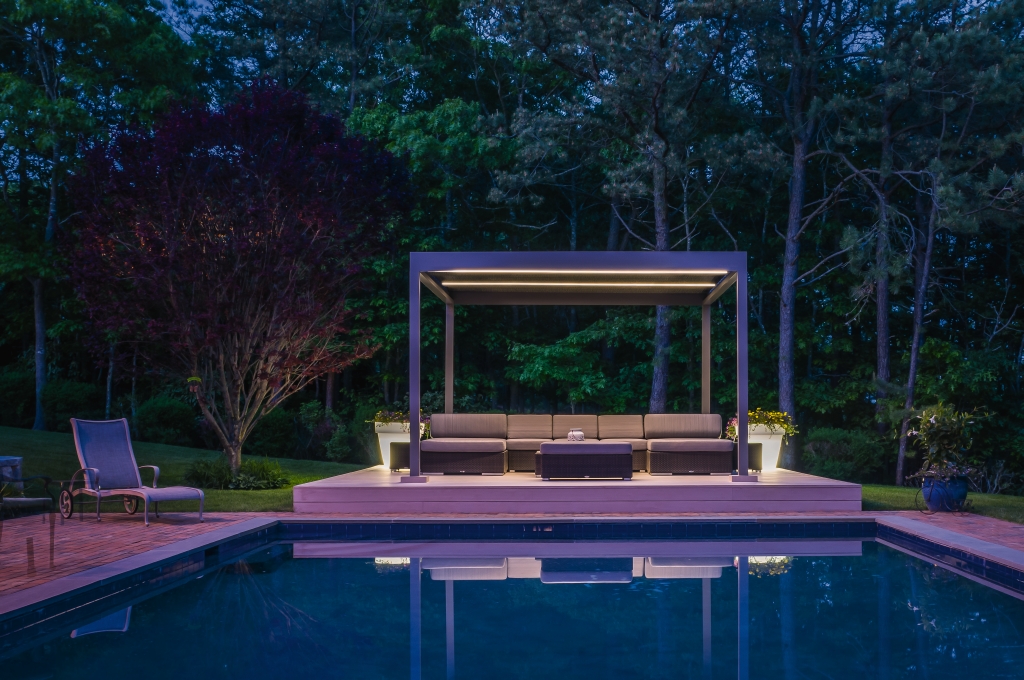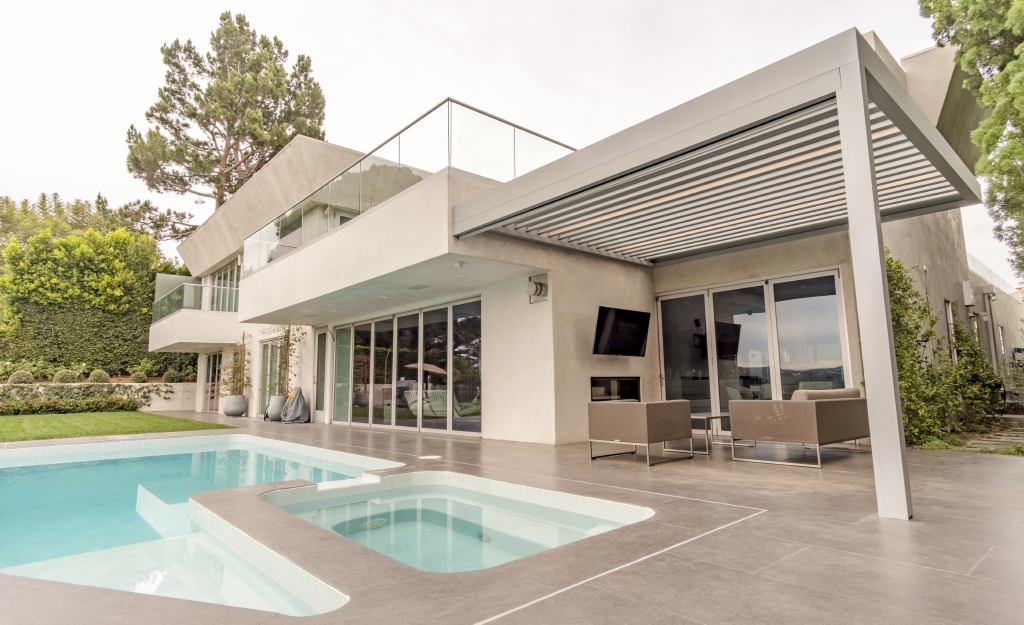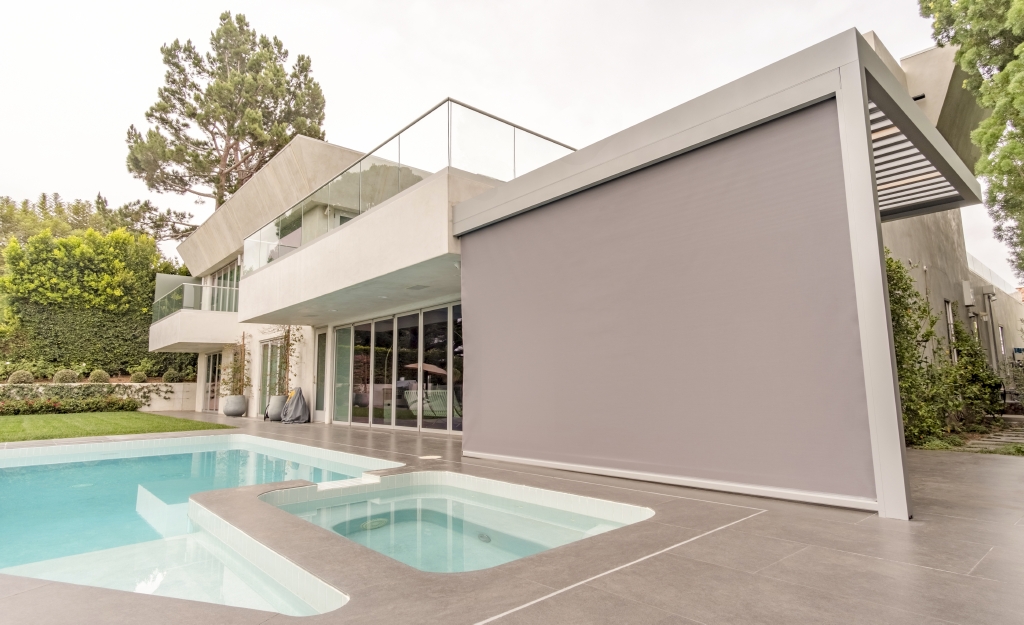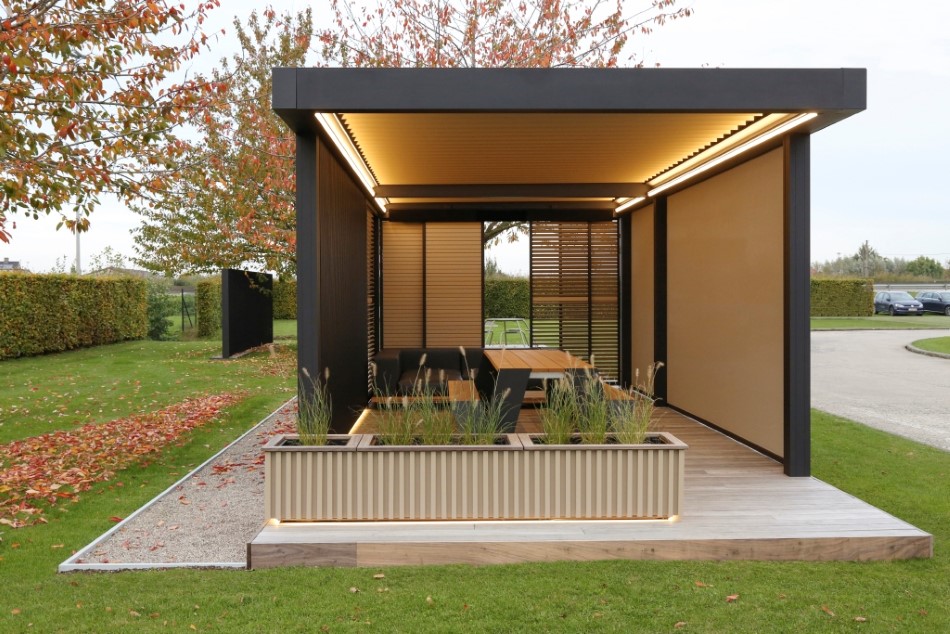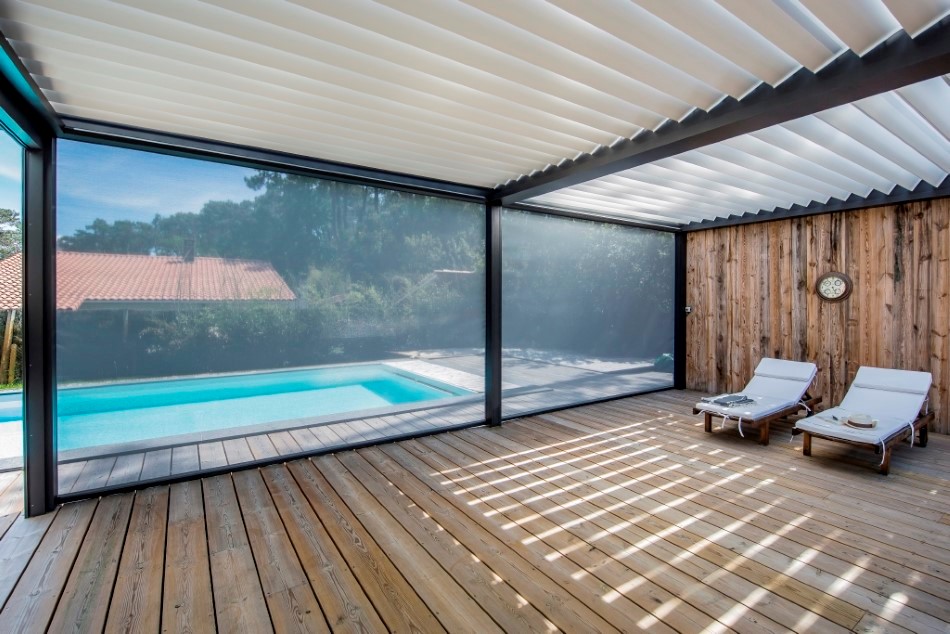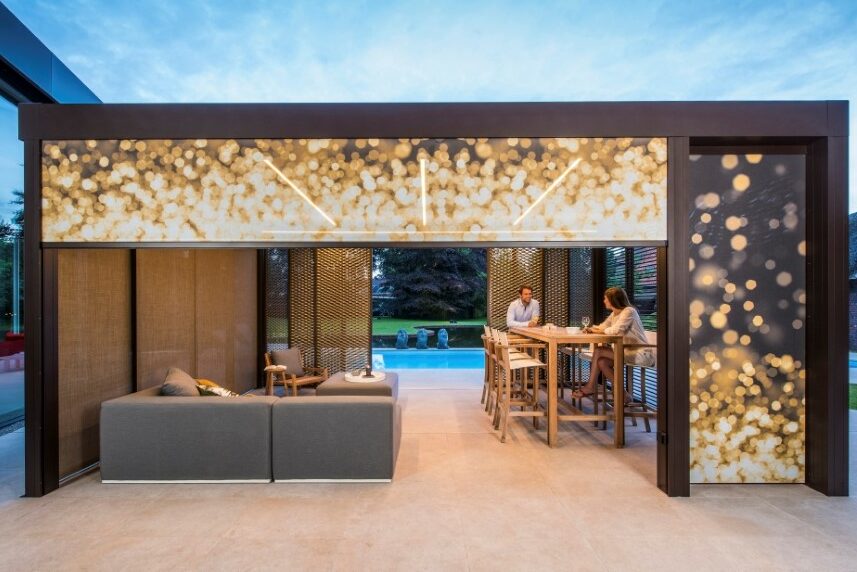 If you love attractive sleek finishes, complete customization, retrofit capabilities and more, this the pergola for you. 
Renson Camargue Skye Pergola
The Camargue Skye pergola is ideal for blocking heat, controlling incoming sunlight, star gazing, and protecting you from elements such as rain and high winds.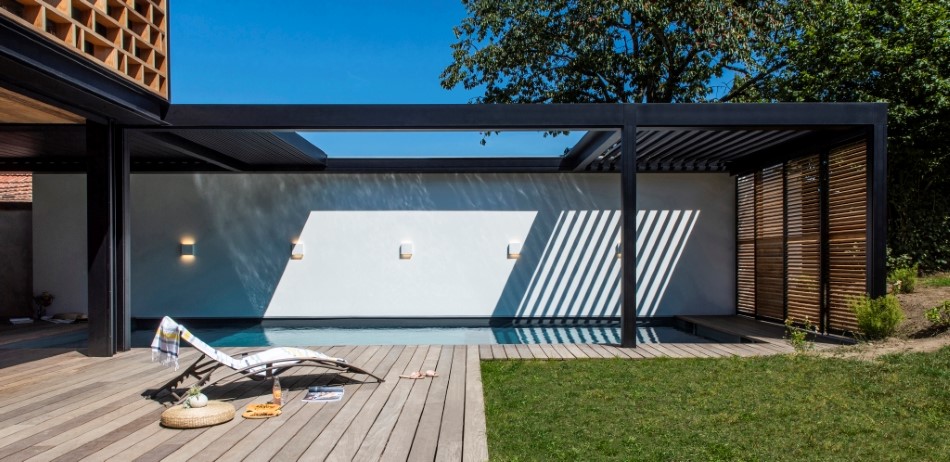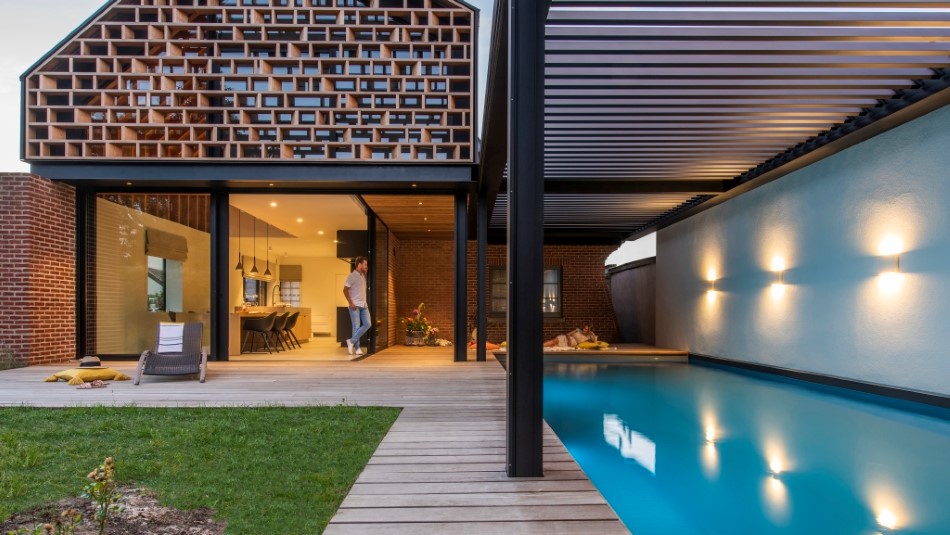 You can rotate the Renson Algarve louvered pergola up to 150°, allowing you to control solar shading and ventilation to suit your needs.
Since this louvered pergola is fully waterproof when closed, you can enjoy your outdoor space rain or shine. Once the rain has passed, the water drains via the integrated drainage channels making maintenance easy and convenient.
Additional Ways to Customize your Pergola
There are numerous side elements and options to choose from.
You can choose attractive fixscreen sun and wind-resistant screens or loggia panels.
For an extra touch, you can incorporate a music or heating system, helping you extend your indoor comfort to the outdoors.
It can be motorized via Somfy motors for easy operation
Customizable to your preferences
All the options and side elements are seamlessly integrated
Shelter you from inclement weather
The multi-functional aluminum louvered roof allows you to keep the sun at bay, enjoy the cool breeze, and even shelter yourself on rainy days.
These louvers are motorized via Somfy motors and can be controlled via Somfy handheld remotes, smart phones, tablets, and smart home devices. This makes operation easy and convenient and extends the life due to minimizing wear and tear.