Renson's outdoor shades offer innovative design and technology to provide ultimate protection from harsh UV rays, extreme sunlight, heat, inclement weather and more.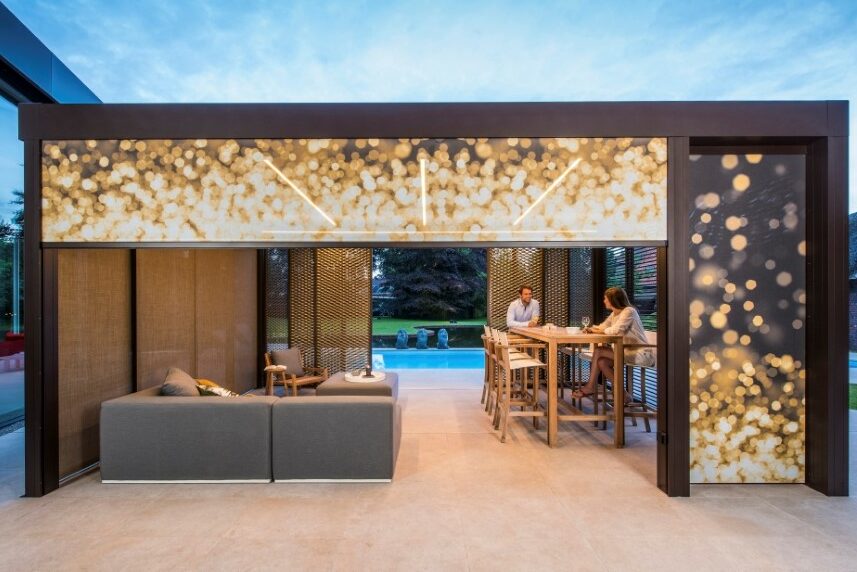 Renson Outdoor Shades - Extra comfort
Renson screens/shades not only ensure a comfortable indoor climate but also help eliminate bothersome reflections or glare.  
For extra comfort and convenience, your screens can be fully automated, so you can maintain an optimal interior climate even when you aren't home to operate them yourself.
These vertical sunscreens block direct light from entering various window types and free-standing applications such as pergolas and are suitable for both new construction and renovations.
Renson Fixscreen
For almost 2 decades, Renson Fixscreen shades have provided protection from direct sunlight through standard windows, corner and sliding windows, glass-on-glass windows, as well as free-standing applications. 
Benefits of Renson Fixscreen include:
Provides wind resistance of up to 80 miles per hour
Easy to maintain and operate
Customizable with a variety of protection screens to choose from
Can be used in residential, commercial or new construction projects
Protects against inclement weather
Renson Fixscreen Minimal
The Renson fixscreen minimal offers a minimalist design with maximum protection which is the perfect solution if you don't want to compromise on the sleek and modern look and feel of your home or commercial space.
Benefits of Renson Fixscreen Minimal include:
Minimal impact on architecture with a smaller fabric box and 2cm side channel
Can be mounted discreetly in front of windows
Resists winds of up to 80 miles per hour
Easy to maintain and operate
Protects against inclement weather
Contact us today to learn more and to schedule your free consultation.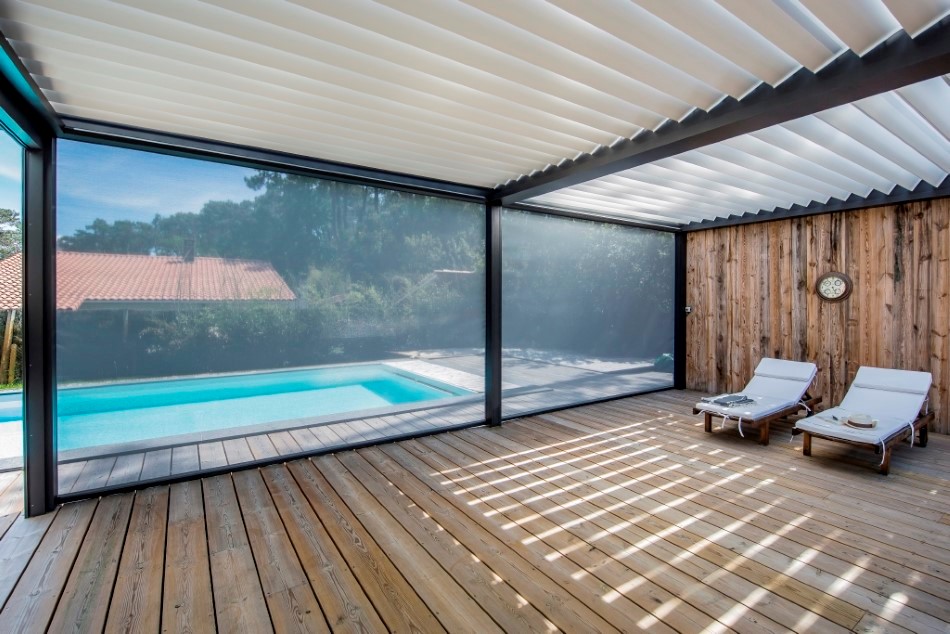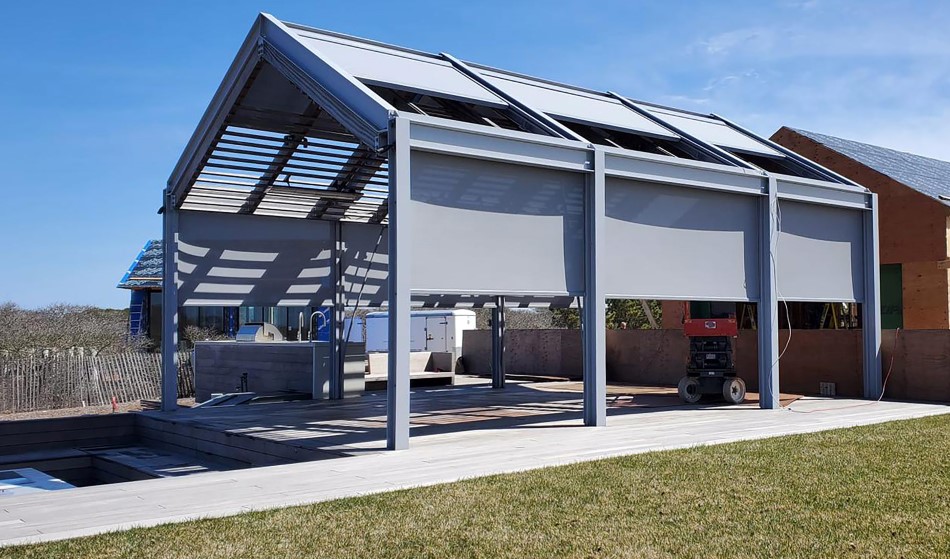 These horizontal window screens can be used on verandas, skylights, and patios to provide protection from harsh sunlight and UV rays.
Topfix is a line of sun protection fabrics with an innovative tensioning technique. This, combined with the Fixscreen technology ensures supreme fabric tension at all times, even without supporting rollers.
Renson Topfix features include:
For horizontal or sloped windows
Wind resistant up to 75 miles per hour
Sun/ UV protection
Compact box dimensions
Various installation options
Revolutionary tensioning
Renson Topfix Max features include:
Horizontal sun protection for larger surfaces
Revolutionary tensioning
Compact box dimensions
Silent operation
Durable design
Renson Topfix Max F features include:
Freestanding
Revolutionary tensioning
Compact box dimensions
Silent operation
Durable design
Panovista screen shades provide wind-proof sun protection for glass-on-glass corner windows.
Renson Panovista outdoor screen shades are ideal for corner windows of glass on glass, where conventional screens do not offer a solution.
The Panovista is a canvas shade that enhances interior comfort by eliminating glare, offering protection from harsh UV rays, and prevents increased interior temperatures all without obstructing views.
This solution is clean and seamless as the box, side channels, and bottom slats can be hidden if needed. 
Renson Panovista Features Include: 
Surface-mounted
Perfect for corner windows
Does not obstruct views
Can be aesthetically integrated with existing architecture
Can be combined with other Renson screens
Available in various colors
Renson Panovista Max/ Slidefix Features Include
Corner zipper for increased wind-resistance
Perfect for corner windows
Does not obstruct views
Can be aesthetically integrated with existing architecture
Can be combined with other Renson screens
Available in various colors