Retractable awnings extend your outdoor living space while protecting you from natural elements such as rain, heat, glare, and harmful UV rays.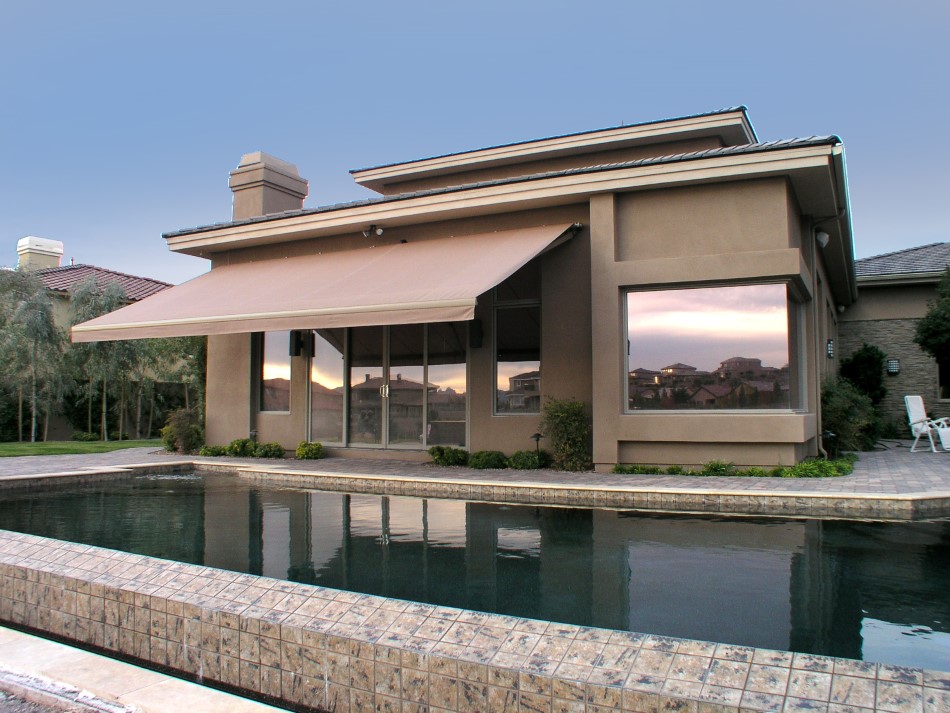 Retractable Awnings benefits:
More about Retractable Awnings...
Our custom retractable awnings are available in many styles, patterns and methods of operation.
When choosing the perfect awning for your residential or commercial space, we recommend a motorized option.  Motorized retractable awnings allow you easier access to lift and raise your awning, schedule your awning, and control them from virtually anywhere. Motorized shading solutions such as this also lowers the everyday wear and tear which creates a longer life span.
Shades By Design's retractable awning systems are the perfect choice for many residential and commercial applications. They are very durable, and designed to provide solar and water protection in windy situations as well. Their versatile design reduces temperature and allows you to set your preferred sun exposure over sunrooms, pergolas and any other open outdoor area. Our retractable awning systems expand your livable space and add beauty and value to your home without the worry of a sunburn. We offer a complete line of retractable awning systems for residential and commercial applications.