Hotel and resorts window treatments
The lobby creates a lasting impression for your guests as it's the first place they see when they enter and the last place when they do. With that in mind, it is essential to create a memorable atmosphere that can be achieved with high-end window treatments from Shades By Design.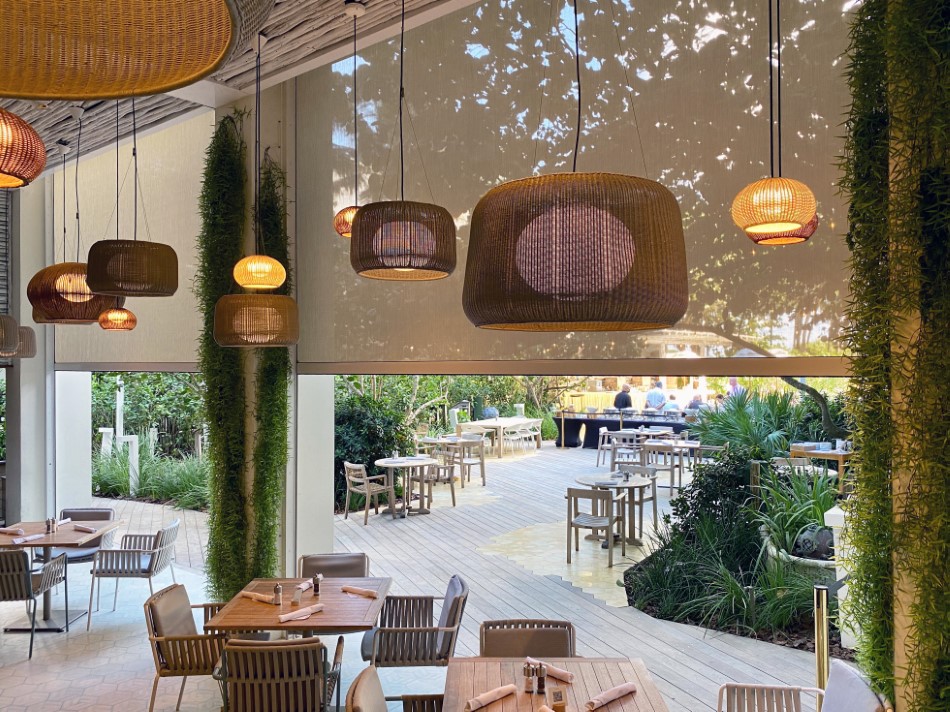 Hotel and resorts window treatments Benefits
Resort and hotel window treatments are often a key element in a property's overall design scheme for both guestrooms and public spaces, while also serving an important function in regulating temperatures, filtering out light and glare, and enhancing privacy.
More About Window Treatments for Hotels and Resorts ..
Window treatments for your hotel lobby and common areas help create a warm, welcoming feel by allowing in natural light while filtering out intense glare and UV rays, resulting in a light and airy feel while adding an elegant touch to your décor.
Enhance guest room experience with hotel drapes
Make your guest rooms cozy and innovative with automated window treatments from Shades By Design.
With motorized window treatments, guests can conveniently control lighting, glare, and privacy with a simple touch of a button.
Our innovative hotel drapery and shading solutions help block sound, offer an ultimate room darkening experience (when incorporating blackout solutions), are durable, safe (fire-rated and child safe), and are ADA compliant, giving your guests comfort and peace of mind during their stay.
Increase outdoor comfort with exterior shading solutions
Extend your guests' positive experience to the outdoors with our durable and beautiful exterior shading solutions for your pool areas, outdoor lounges, balconies, outdoor dining areas, and more.
From awnings and canopies to outdoor shades and draperies, we have a solution that will provide the relaxing "getaway" vibe you want.
Exterior shading solutions are not just excellent; they offer UV protection, privacy in specific locations, and glare filtering when needed. All outdoor fabrics are resistant to sun bleaching, mold, and mildew.
All you need to know about Hotel window treatments: