The "gold-standard" of high-end window treatments just got better with motorized operation! Easily adjust louvres to control your views and privacy with a simple touch of a button or voice command.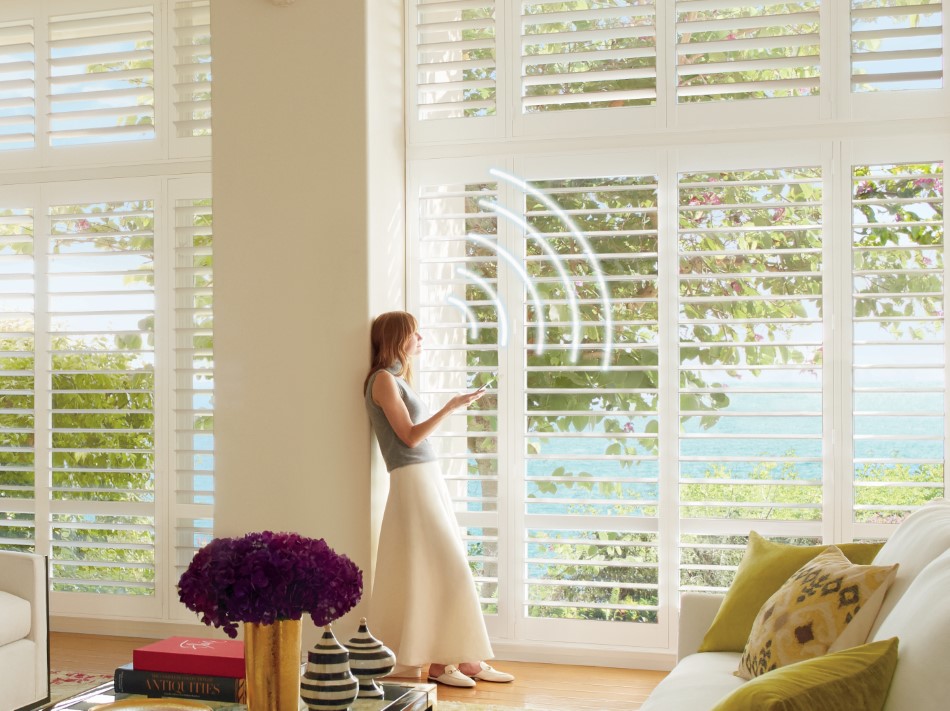 Motorized Plantation Shutters Benefits
Some benefits of motorized/automated plantation shutters include:
• Struggle-free operation – Operate your shutters with ease, from your desk, lounging on your couch, or from the comfort of your own bed with a single device.
• Remote operation – Both senses of the word- not only can you adjust your plantation shutters via a remote control, wall switch or third-party app, you can also adjust them remotely on the go, giving you control when you need it.
• Automation – Motorized plantation shutters can be on a pre-programmed schedule or you can change them at a moment's notice from a remote location, providing personal automation on your timing.
• Longer "life span" – Due to less need for manual operation, motorized shutters experience less wear and tear allowing to look new for longer.
PerfectTilt® G4 Motorized Shutters
PerfectTilt® G4 motorization is a perfect fit for our hardwood and composite shutters.
Benefits and features of PerfectTilt® Motorized Shutters include:
Quiet operation due to whisper quiet motors
Energy efficiency
Ease of operation – control a single shutter or a group of shutters through a single device
Home automation – automate shutters by setting schedules
PerfectTilt®  is recommended for Woodlore® shutters, Woodlore® Plus Shutters, Normandy® Shutters, and Norman ® Ultra Shutters.